All you need to get started on Rarible is a crypto wallet! If you do not have a wallet, please see our What crypto wallets can I use with Rarible? guide and create one before proceeding.

Once your wallet has been created, follow these steps to create (log in to) your account:
1. Go on to Rarible.com and click the "Connect wallet" button.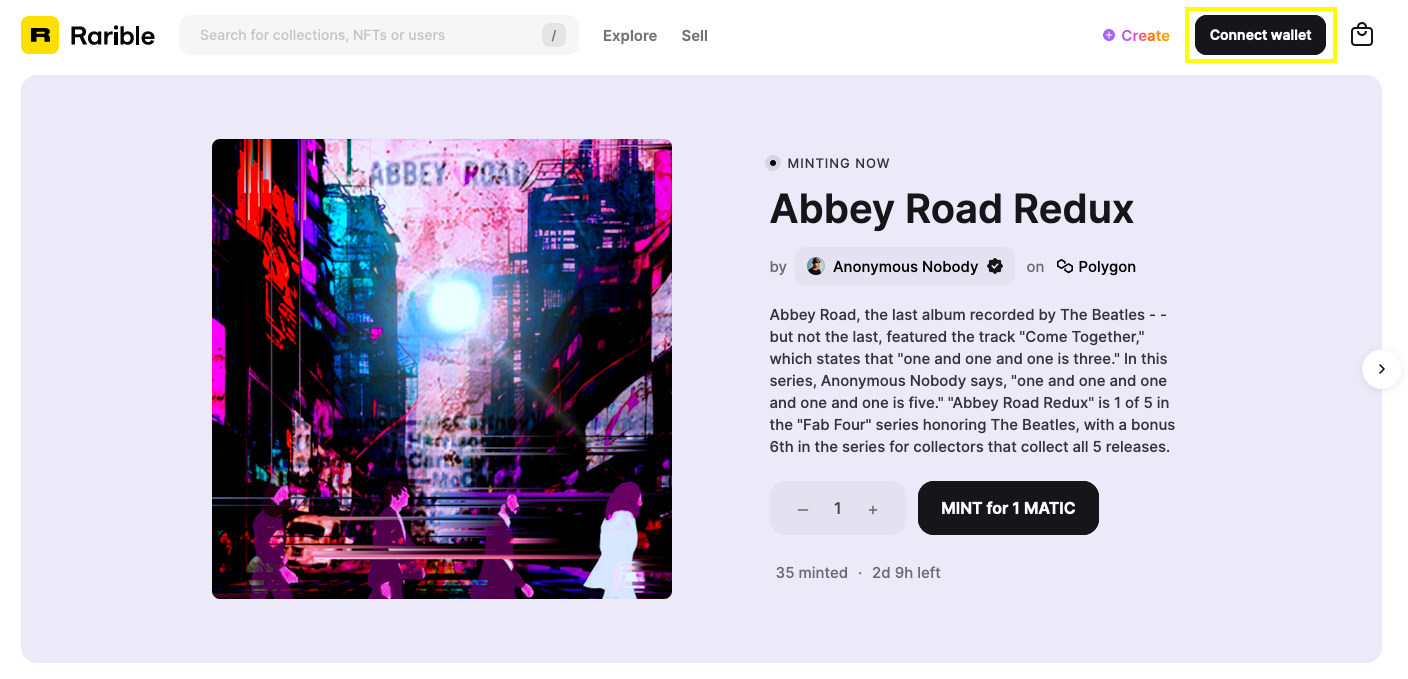 2. Sign in with your wallet provider of choice. For example, MetaMask.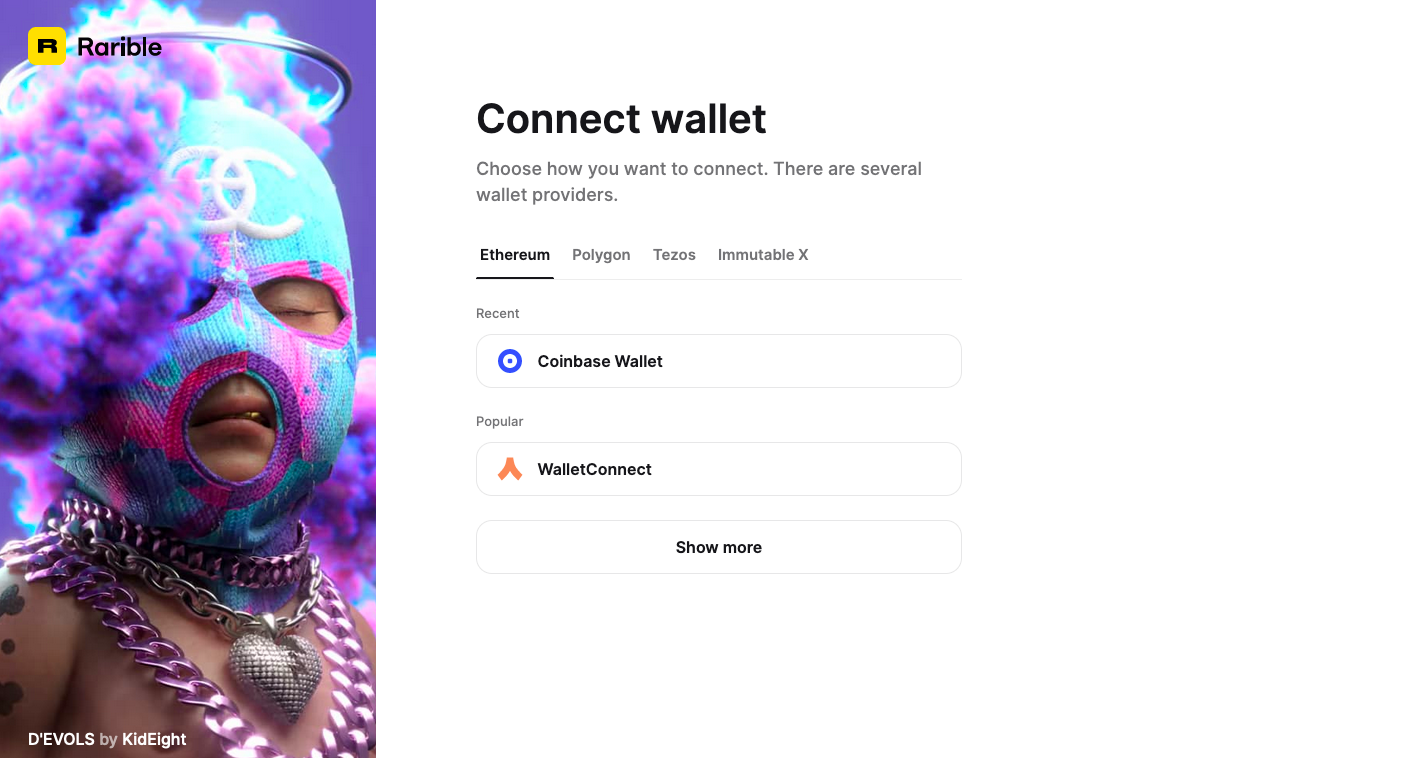 3. On your wallet provider's extension of browser, click the "Connect" button.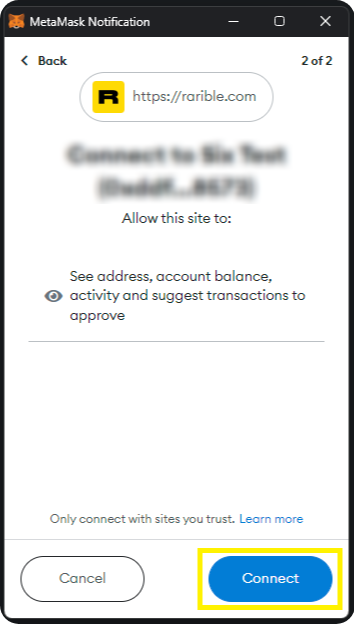 4. Verify that you accept Rarible's Terms of Service and agreement that you are at least 13 years of age by clicking the "Sign" button. This is how you sign in to your wallet.

Note: Signing in to Rarible is free.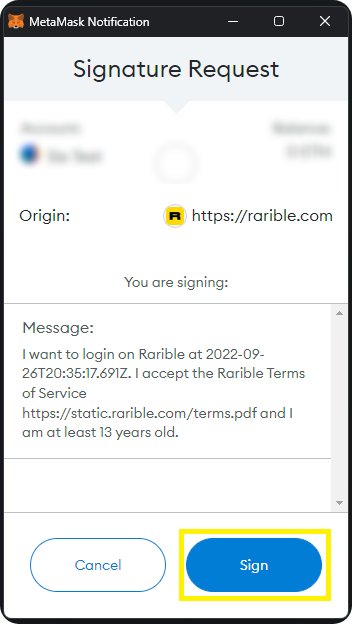 5. Once you are signed in with your wallet, enter your display name and email address. Then select the "Finish sign-up" button.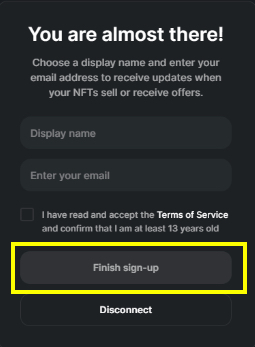 Congratulations! Your account has been created.
You can further customize your profile by adding a bio, profile photo, and more. See our How do I update my Rarible profile? guide for more information.

Note: If you would like an in-depth demonstration about how to create your Rarible profile, watch our YouTube video: https://www.youtube.com/watch?v=OfmAYn4cpMU&t=7s