How do I find NFT metadata on Rarible?
---
To locate the metadata of a specific NFT, you will need to know the NFTs contract address and token ID.

Locating this information is easy since the contract address and token ID can both be found in an item's URL.

On Rarible, the URL format is:
rarible.com/token/contract_address:token_ID?tab=overview
Example: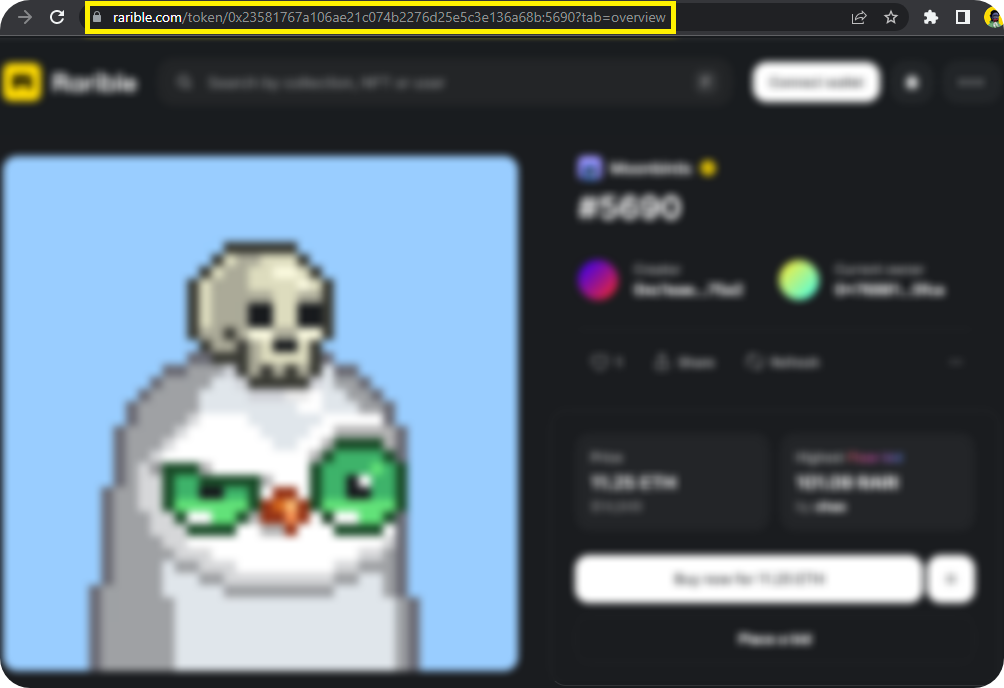 For the image above:
Contract address = 0x23581767a106ae21c074b2276d25e5c3e136a68b
Token ID = 5690
Once you have the necessary info, plug it into the link below in the given format

api.rarible.org/v0.1/items/ETHEREUM:contract_address:token_ID
For the example above, the link will be https://api.rarible.org/v0.1/items/ETHEREUM:0x23581767a106ae21c074b2276d25e5c3e136a68b:5690
To find metadata of NFTs hosted on blockchains other than Ethereum, simply replace ETHEREUM with another supported blockchain.
How do I refresh metadata for an NFT or collection?
---
To refresh metadata for a single NFT:
Head to the page of the item you wish to refresh

Click the "Refresh" button.