Rarible supports minting on multiple blockchains. To create items on Rarible.com, see our guide below:
a. Hover over the "Create" button on the top of Rarible's home page and then click on "NFT."

b. Under your profile, click on the "Create" button and then click on "NFT."




Select the blockchain you wish to use.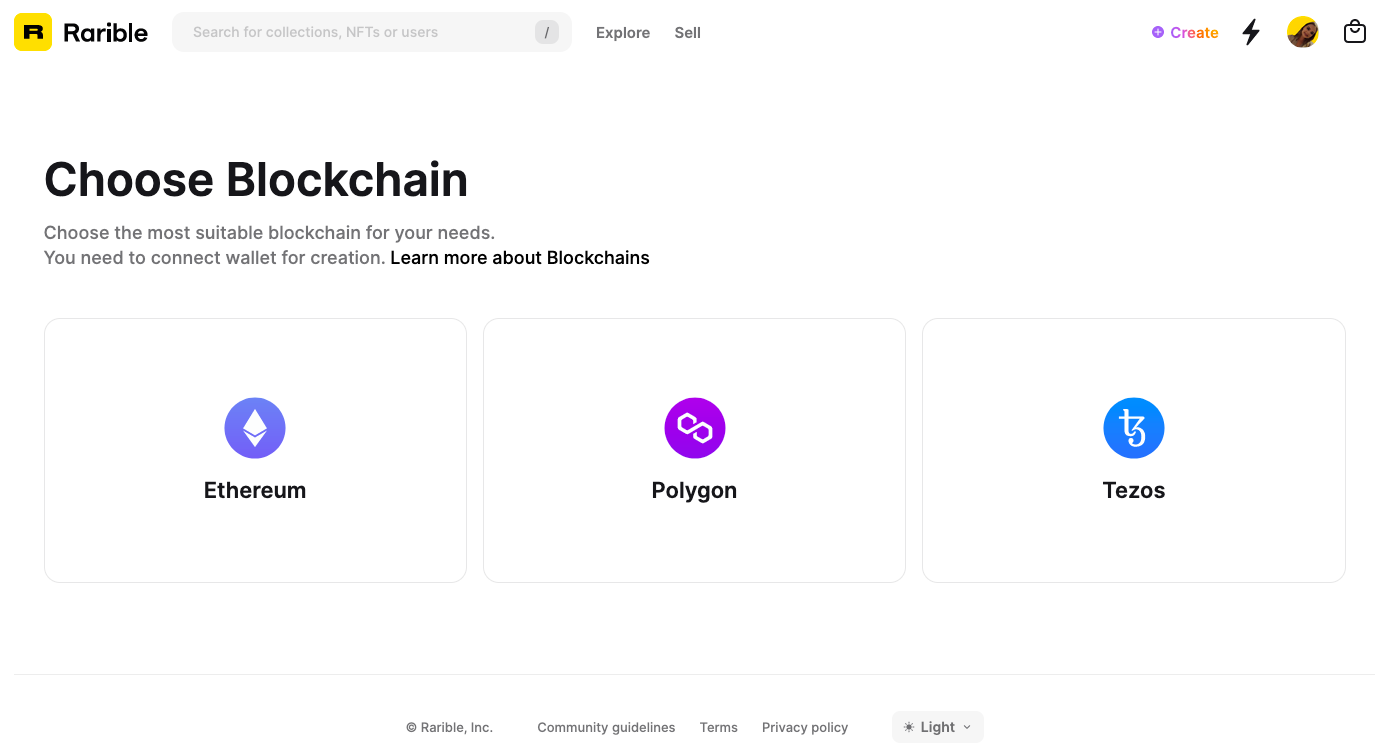 Note: If you selected Ethereum or Polygon, you will be prompted to choose the type of NFT (ERC-721 or ERC-1155) you wish to create before proceeding.
3. Choose what type of NFT you would like to create.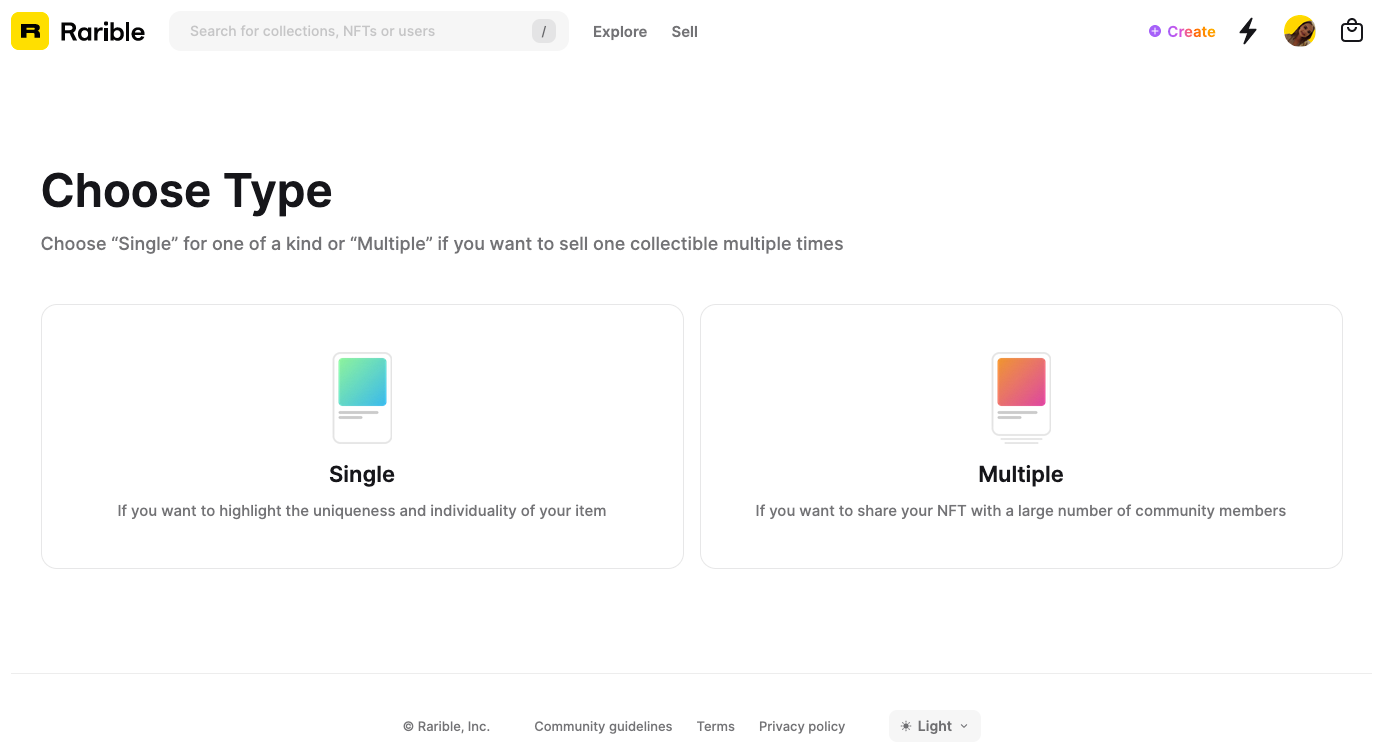 4. Upload your file.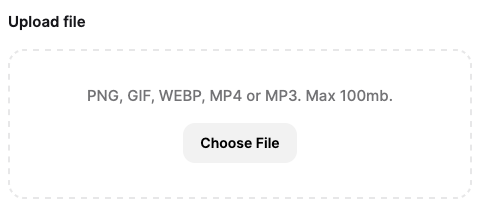 5. To create your item without putting it up for sale, click the "Put on
marketplace" switch and skip to step #7. Otherwise, proceed to
step #6.

6. Select whether you would like to list your item for a fixed price, or a timed auction and then
input a price and expiration date.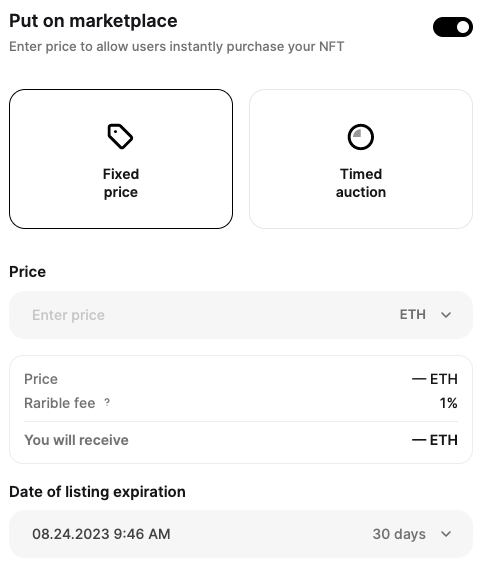 7. If you would like to add unlockable content to your item, click the "Unlock once purchased"
switch and add your content. Otherwise, proceed to step #8.


8. Select the collection you want to mint your item to. You can choose between minting to
the Rarible collection or create your own collection by selecting
the "Create" button.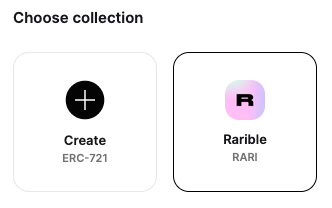 9. Choose whether you would like to mint for free or not.

10. Enter the name of your item and give it a description (optional).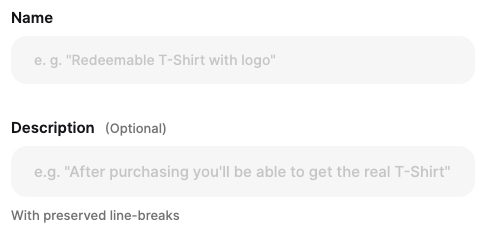 11. Add a royalty percentage for your item. If you have selected the
"multiple" NFT type, you need to enter the number of copies you
wish to create.


12. To add a property or alternative text to your NFT, you may do so by clicking
the "Show advanced settings" button. Otherwise, proceed to step #13.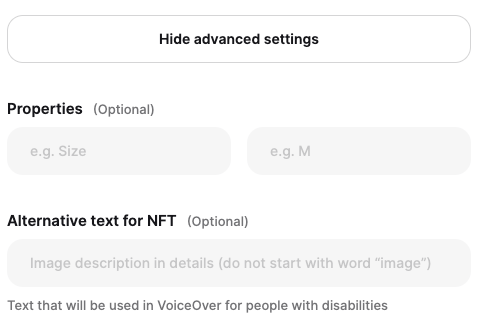 13. Click "Create item" and sign the transaction(s) that follow.
Note: If you are simply minting your item, you will only have 1 transaction to sign. However, if you are also placing your item for sale you will have a 2nd transaction to sign.


Congratulations! You have just created your amazing NFT.