If you've put up an NFT for sale that you'd rather keep, you can cancel your listing at any time, even before its scheduled expiry. Here's how to cancel a listing on Rarible:
1. Go to your profile and click on "On sale."
2. Find the NFT you want to remove from sale. Click on the three dots on the bottom right-hand side of the item and click on "Remove from sale."
3. A wallet pop-up will require you to confirm that want to cancel your listing. Click on "Remove from sale."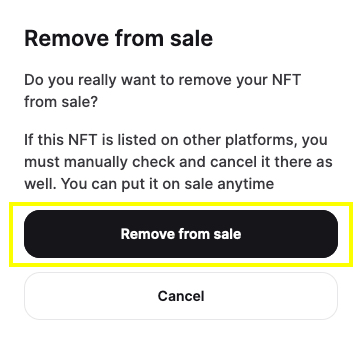 4. Confirm the transaction in your wallet to remove the NFT from sale.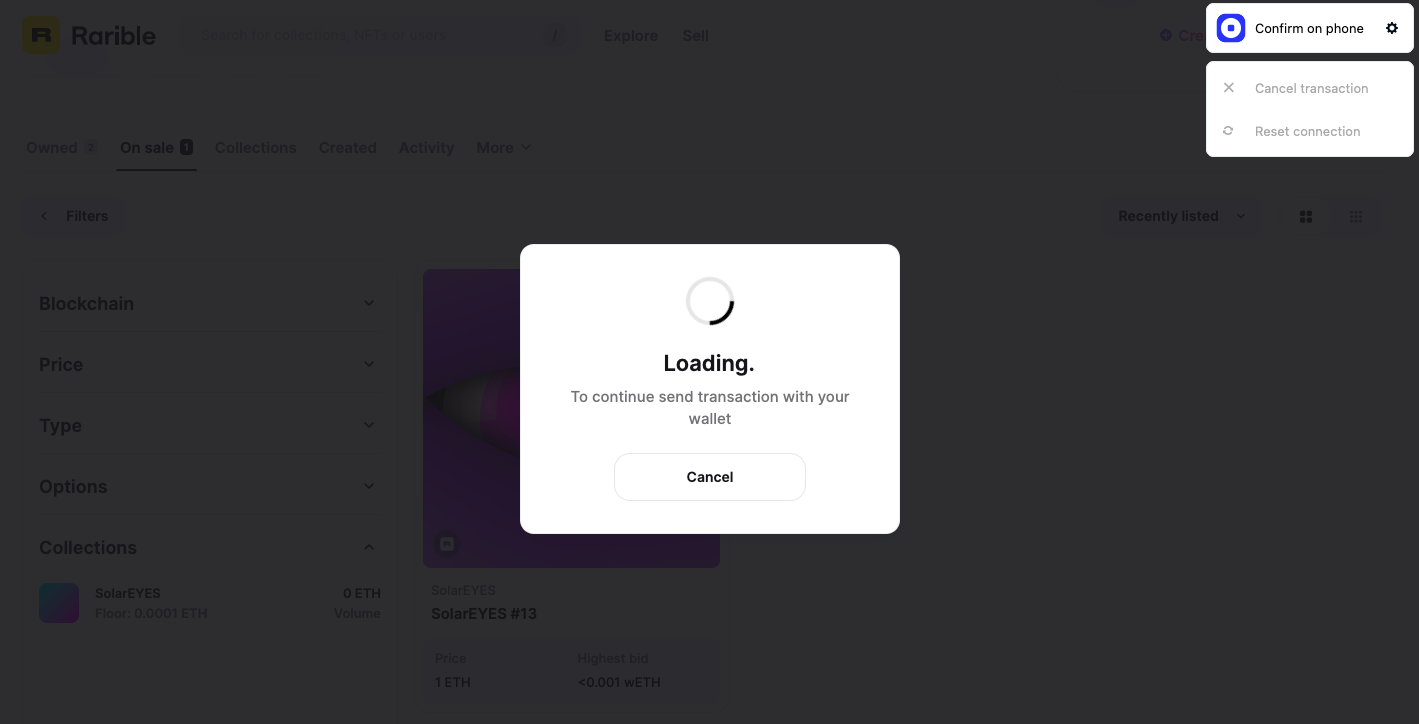 5. Your NFT will no longer be up for sale. Click on "Continue" to close the pop-up.