Deleting your account on Rarible only takes a few minutes:
1. Click on your profile and select "Settings."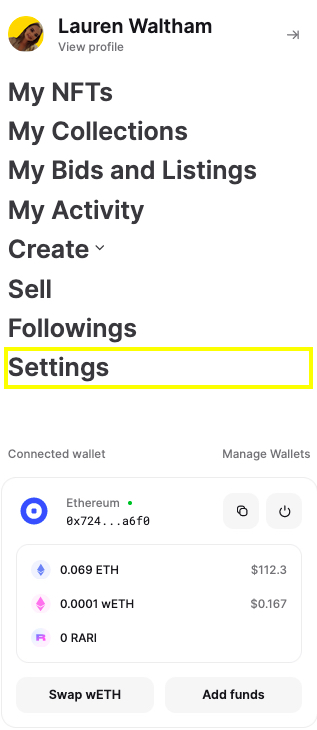 2. Under account, click "Delete my account".

3. Confirm you are sure you want to delete your account.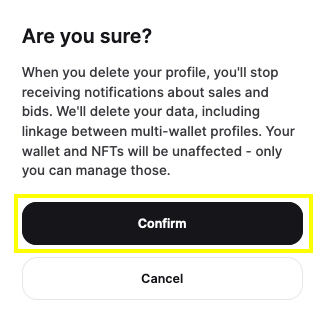 4. In your wallet, sign the message to finalize deleting your account.
Your Rarible profile will now be deleted.
Note: Rarible.com stores minimal information about you, deleting your account will delete:
Your Rarible account "display name", "short bio", cover picture and the user profile URL.
The social media accounts and the website associated to your profile.
The connection between chains spread across multiple chains.
Your email, if you have decided to opt-in to our notifications.
Your notification preferences.
Your profile verified state.
⚠️ Deleting your account, will not delete your NFTs and assets – they remain stored inside your wallet. Rarible does not have access to your wallet and will never ask for your private keys.