With multiple collections on community marketplaces, owners will have the ability to add multiple NFT collections to their marketplace, further enhancing user experience and driving engagement.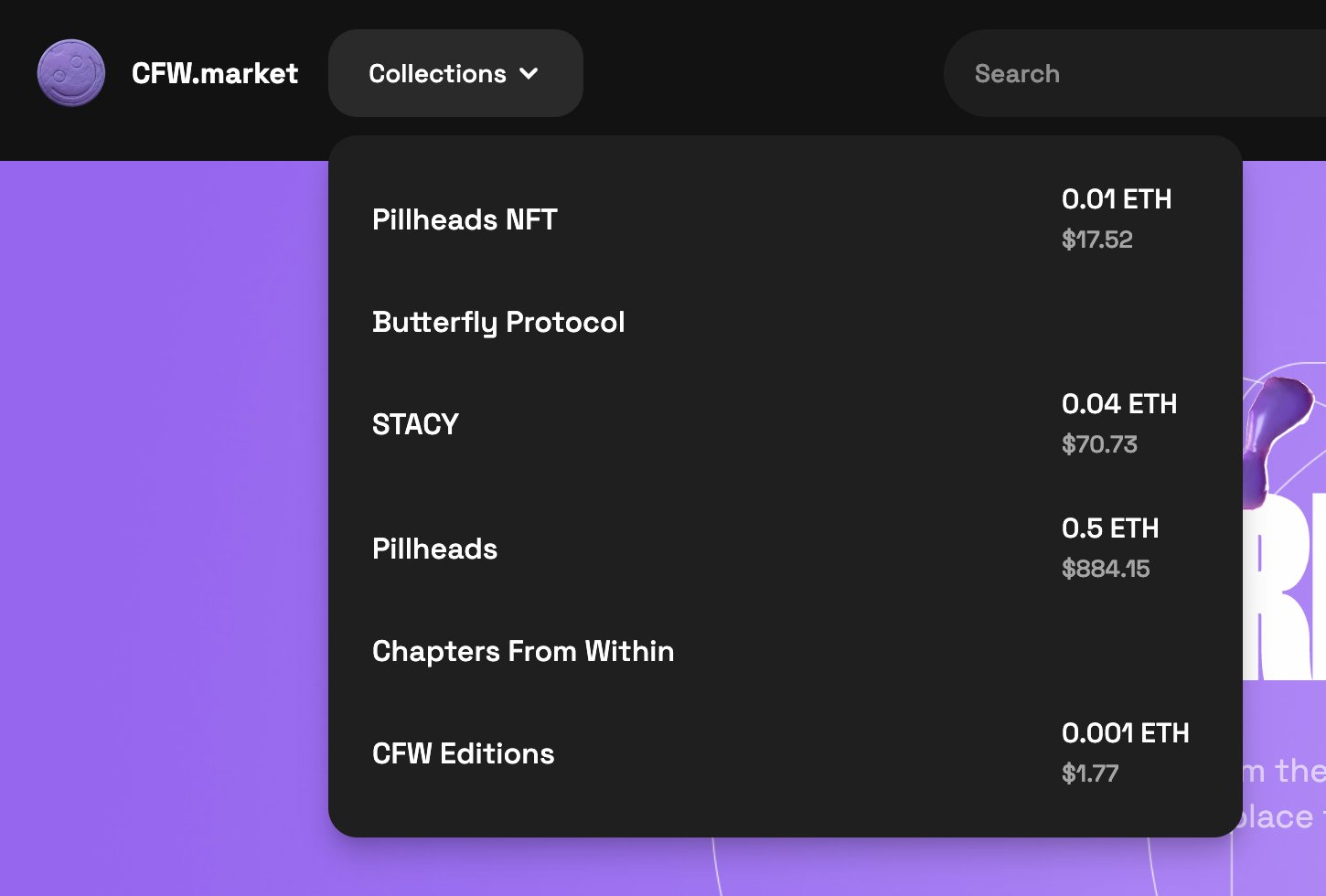 Benefits
Our new "Multiple Collections" feature enables community marketplace owners to showcase and manage several NFT collections within their marketplace. This functionality empowers owners to:
Diversify their offerings: Marketplace owners can now curate and host multiple NFT collections that cater to different audiences or cover various themes, attracting a wider user base. This feature allows for the integration of related or complementary collections, enabling marketplace owners to create a more immersive and interconnected user experience.
Simplify navigation and discovery: Users can easily browse and navigate through the various collections hosted on the community marketplace, making it easier to find and purchase their desired NFTs.
Drive community engagement: By offering multiple collections, community marketplace owners can foster a more active and engaged community, as users will have more reasons to return and interact with the marketplace.
FAQs
Do you have an example of a community marketplace with multiple collections?

We sure do! You can explore artist CFW's marketplace, which can be found below. To browse the multiple collections featured, simply click on "Collections" located in the top left corner of the screen. https://cfw.market/

How do I add multiple collections to my community marketplace?

To begin adding multiple collections to your community marketplace, visit the guide here.

Which blockchains are supported by multiple collections?

Community marketplace on Ethereum and Polygon are able to use the multiple collections feature.

Can I add a collection if I am not the collection owner?

Yes! By utilizing the multiple collaborators feature, marketplace owners can grant other wallet addresses access to their community marketplace dashboard. From there, the additional wallet address(s) can add their collections to the marketplace.

Can my community marketplace feature multiple collections across different blockchains?

No, community marketplaces can only feature multiple collections from the same blockchain.

Can I feature a specific collection on my marketplace homepage?

Yes! This can be done in the marketplace dashboard.

Is there a limit to the number of collections I can add?

There is no limit to the number of collections that can be added to a community marketplace.

Can I set different community fees for each collection?

No, at this time you can only set a single community fee which applies to all collections on the marketplace.

Can I edit the name or description of a collection after it's been added?

Yes! To edit the name or description of a collection, head to your collection's page on Rarible.com and select "Edit collection".

Can I make a collection private or only visible to certain users?

No, we do not support token-gated features at this time. Any user with your marketplace's link will be able to access it.