You may be wanting to sell more than one item in one go and are unsure as to how to do this. Instead of having to sell each item through their own individual listing process (which would be a very tedious process), Rarible has come up with a solution for you to sell as many items as you would like to in one go! If you would like to find out more about how to list multiple items on Rarible, follow the steps below:
1. Option A: Click on "Sell" on the top of Rarible's home page.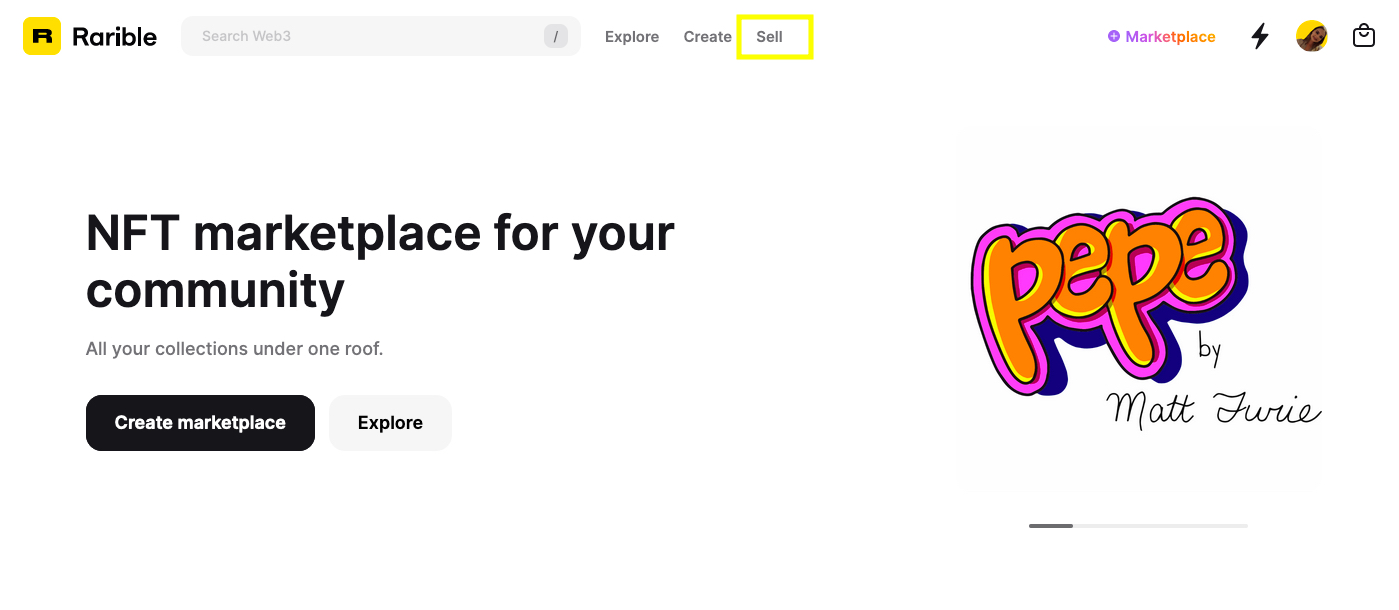 Option B: Click on your profile image and then click on "Sell."

Option C: Go onto your profile and then click on "Sell."

2. Click on the different items that you would like to list and then click on "Continue to listings."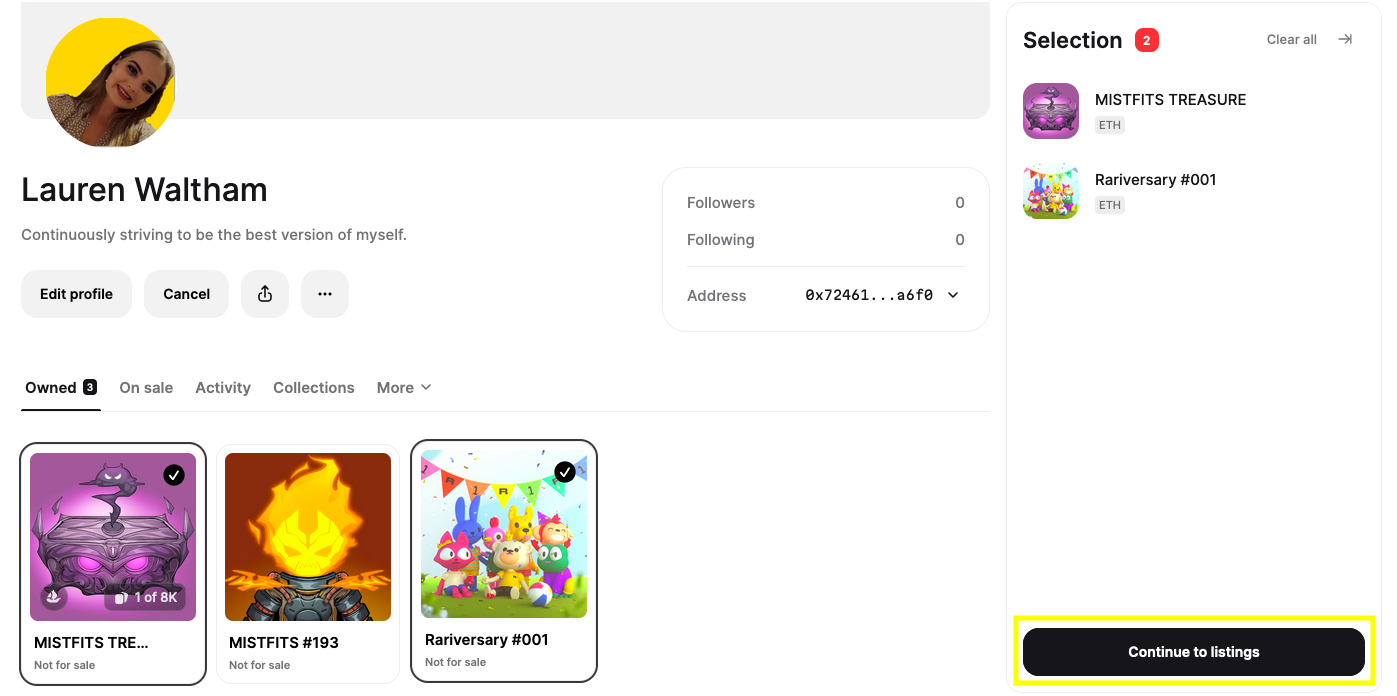 3. Choose the price that you would like to sell each item for. You can enter your own desired price or you can list the item/s at the floor price by clicking on "Floor price" which you can find next to the expiration date.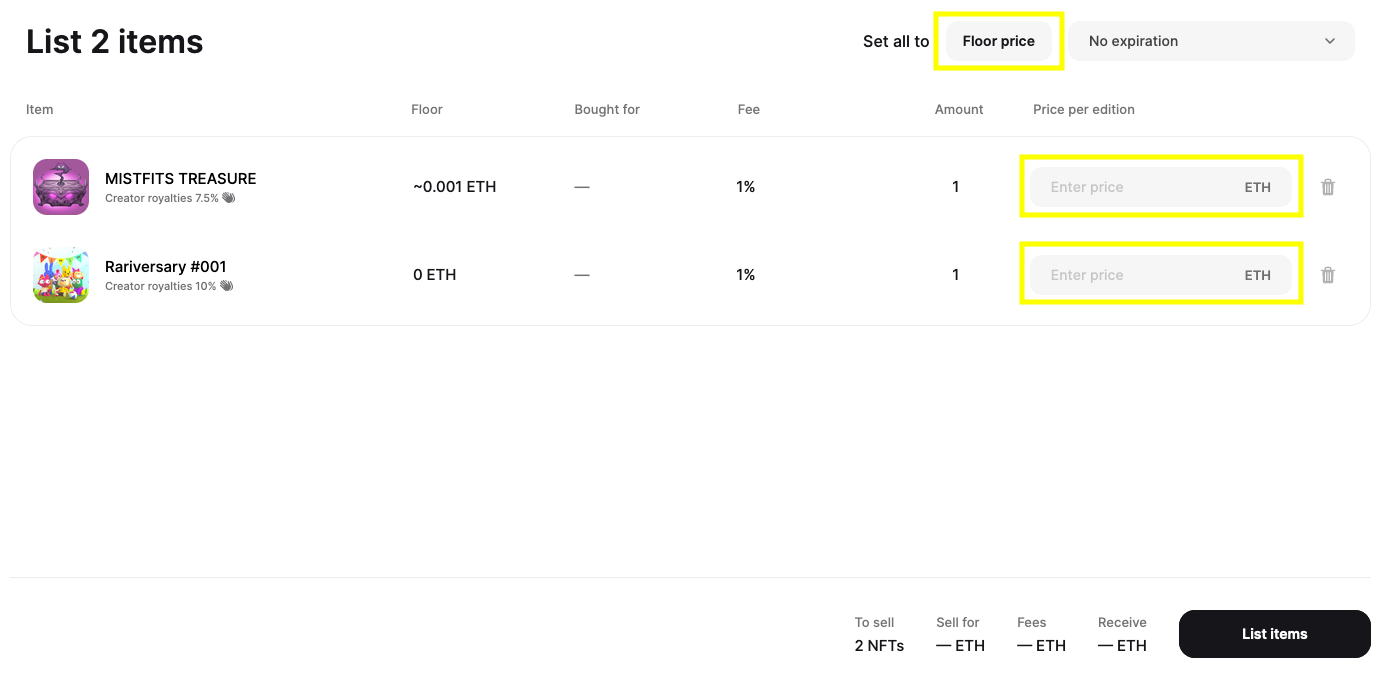 4. Choose when you would like your sale to end. There are multiple expiry dates that you can choose from such as, 7 days; 1 month; no expiration and; custom (you decide the exact date when you would like the sale to end).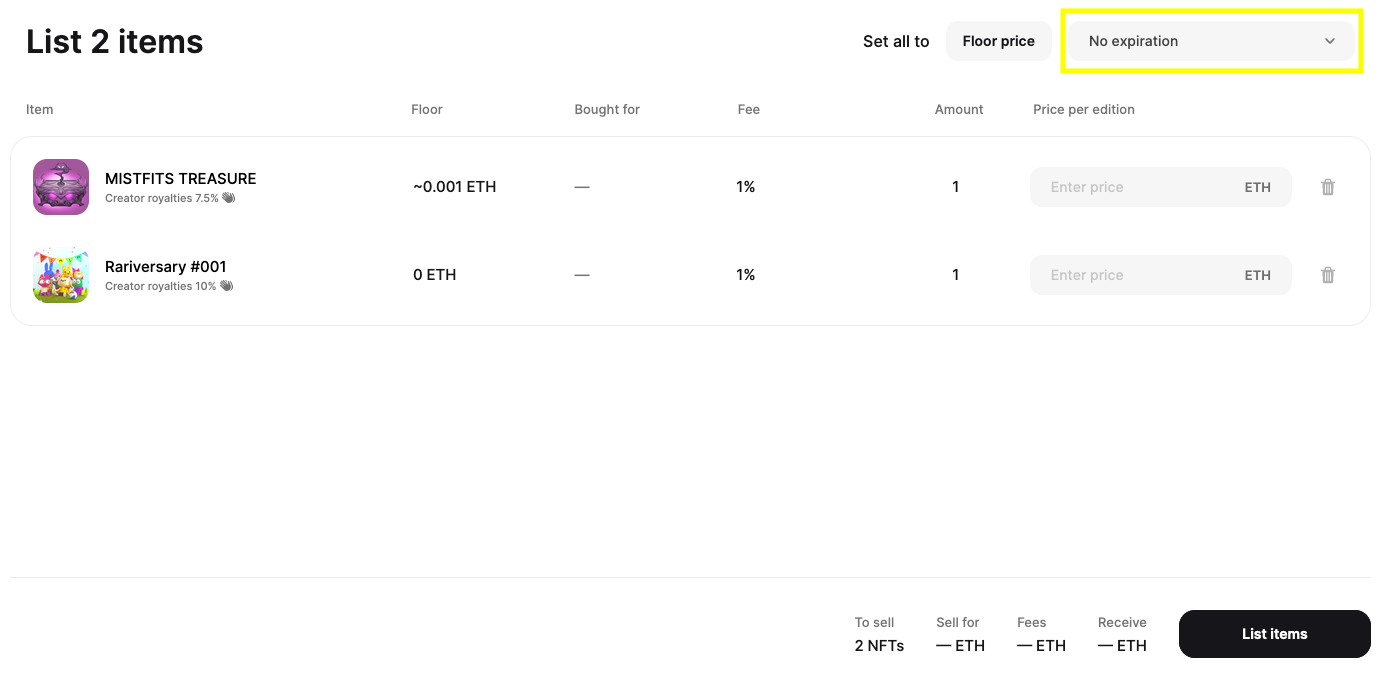 5. Once you have filled in all of the above information to your preferences, click on "List items."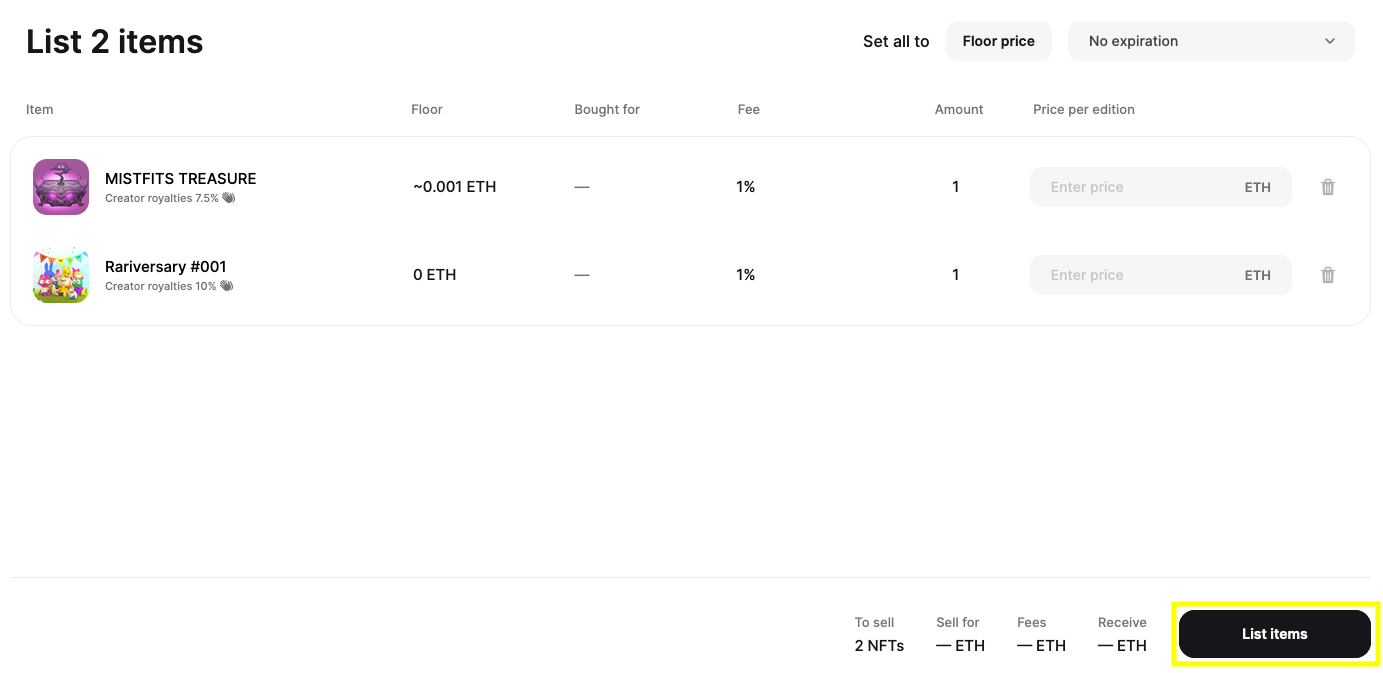 6. Lastly, sign the message that appears to confirm that you would like to sell your selected items.
Now, your items will be up for sale! Your items that are on sale will appear on your profile, under "On sale." Hopefully this article aided you with understanding how you can list multiple items in one go and will save you the tedious process of selling each item one by one.