By connecting a social media account to your profile, you can gain more followers on social media and make it easier for your community to stay updated.
Steps to Connect Your Social Media Account/s to Your Profile:
Step 1: Click on your profile and then select "Settings."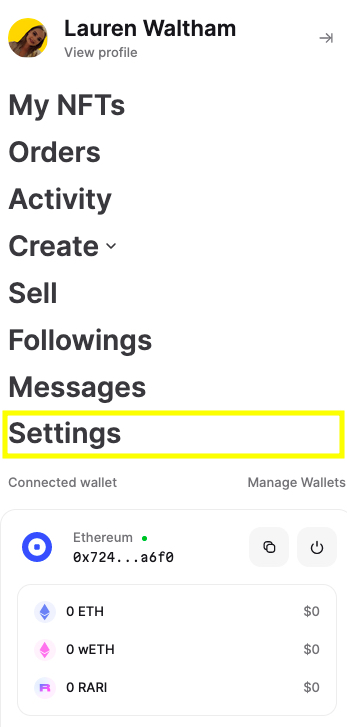 Step 2: Go to the "Social links" section on your profile and enter your preferred social media links. In the "Website URL" field, you are able to insert any of your social media (such as, Instagram) or website links of your choice. There is also a separate field for a Twitter link.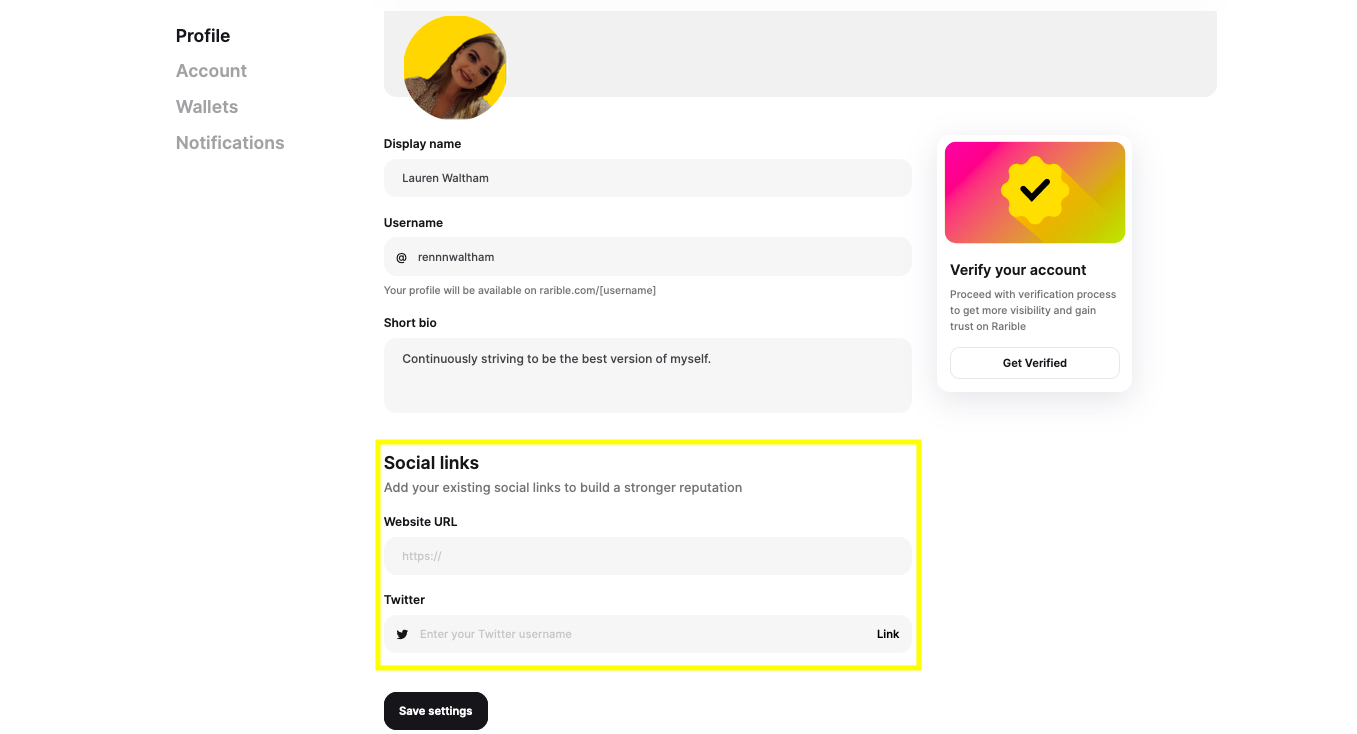 Step 3: Click on "Save settings" in order to update your new details.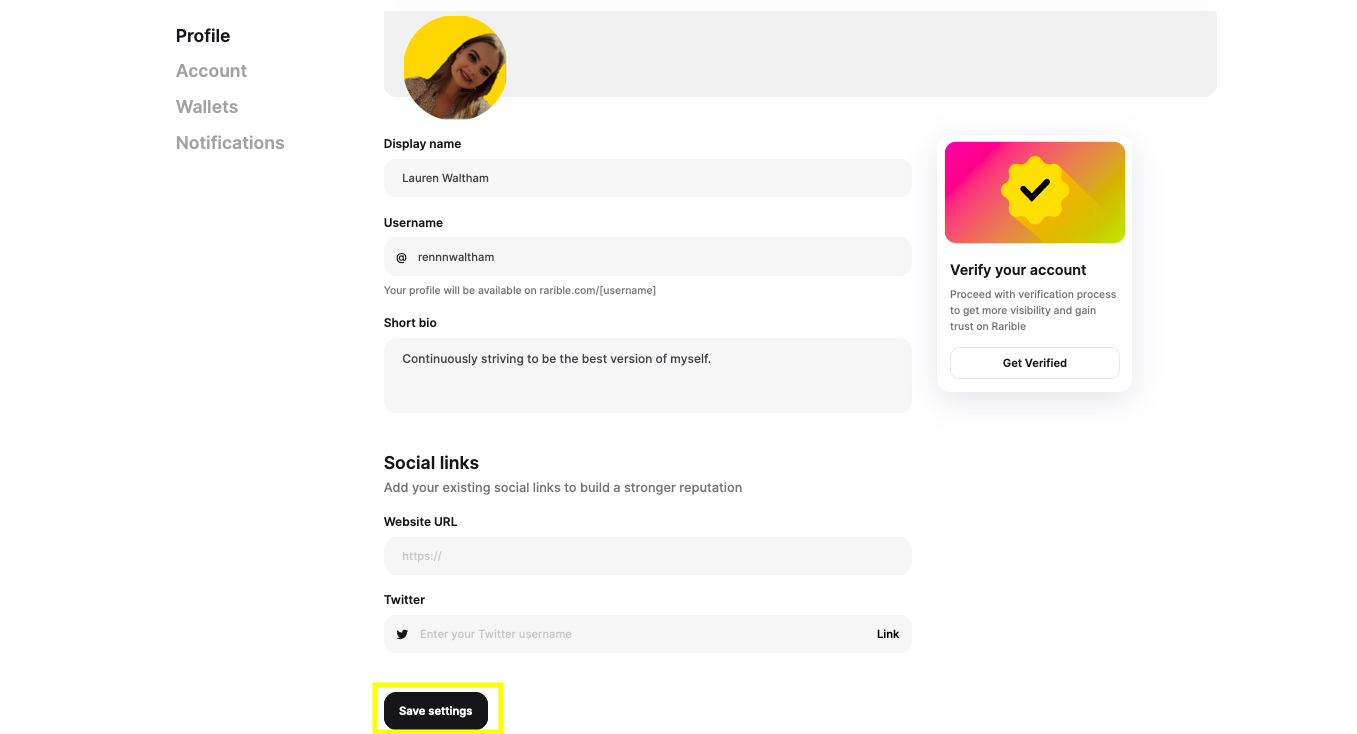 Your social media account/s will now be linked to your profile.