An API key provides you with access to Rarible Protocol's NFT API for free. If you want to build a unique NFT experience for your community, here's how to get your API key:
Steps to apply for Rarible Protocol API:
1. Go on to https://rarible.org/.
2. Click on: "Get an API key."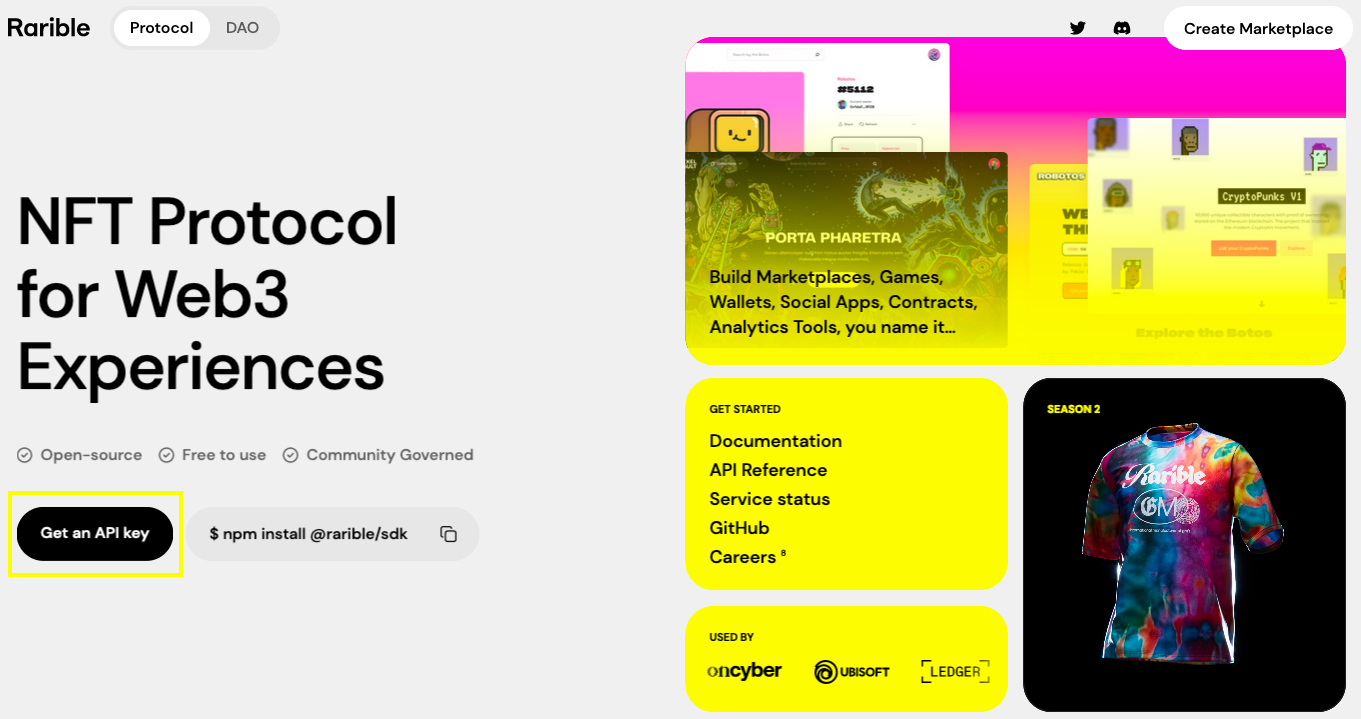 3. A form to generate your API key will appear on a new tab. Fill in your applicable information on the form. Once you have completed the form, click on: "REQUEST API KEY."