Rarible supports multiple blockchains, which makes it easy to buy NFTs from a variety of creators and collections. We currently support Ethereum, Polygon, Tezos and ImmutableX. To make it easy for you to find NFTs on the blockchain your wallet is on or where you hold tokens, we've made it easy to explore Rarible by blockchain. Here's how it works:


Steps to Explore by Blockchain:
Step 1:
Hover over the "Explore" tab on the top of Rarible's home page.
Step 2:
Click on whichever blockchain you would like to explore.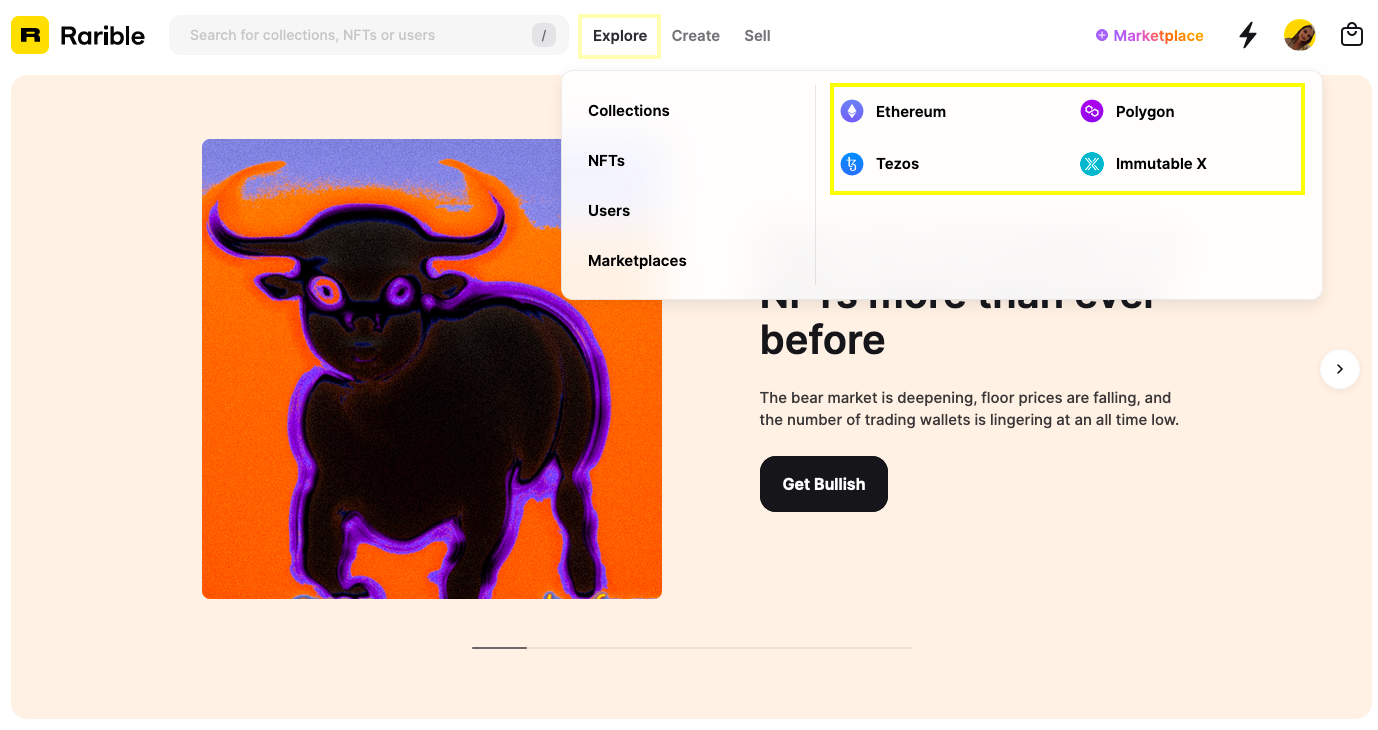 Step 3:
Find the collection, marketplace, NFT or user that you're interested in either by scrolling through the different collections, marketplaces, NFTs or users that automatically appear or by searching specific names using the search bar.
Note: You can change the blockchain that you would like to explore by using the filter function on the explore page.