Want to discover what's trending in the NFT space? Our leaderboard makes it easy to find the best-selling collections over various times.
Here's how to find the top collections on Rarible:
1. Hover over the "Explore" button on the top of Rarible's home page and then click on "Collections."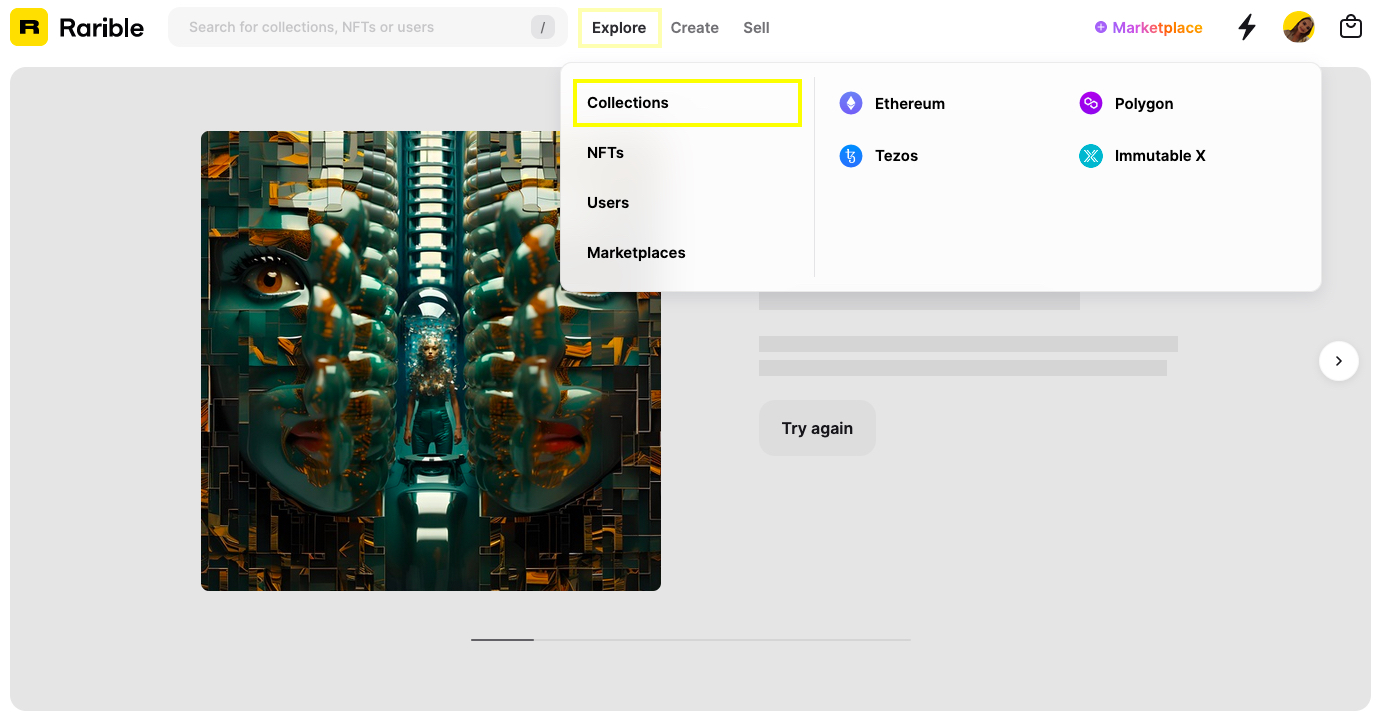 2. Click on the time filters which you can find on the left-hand side of the "Search by Collections" bar. This will narrow-down the top collection leader board by time period. The ranking of the top collections are arranged by hour, day, week and month. The rankings constantly change depending on which collection/s begin to gain more attraction.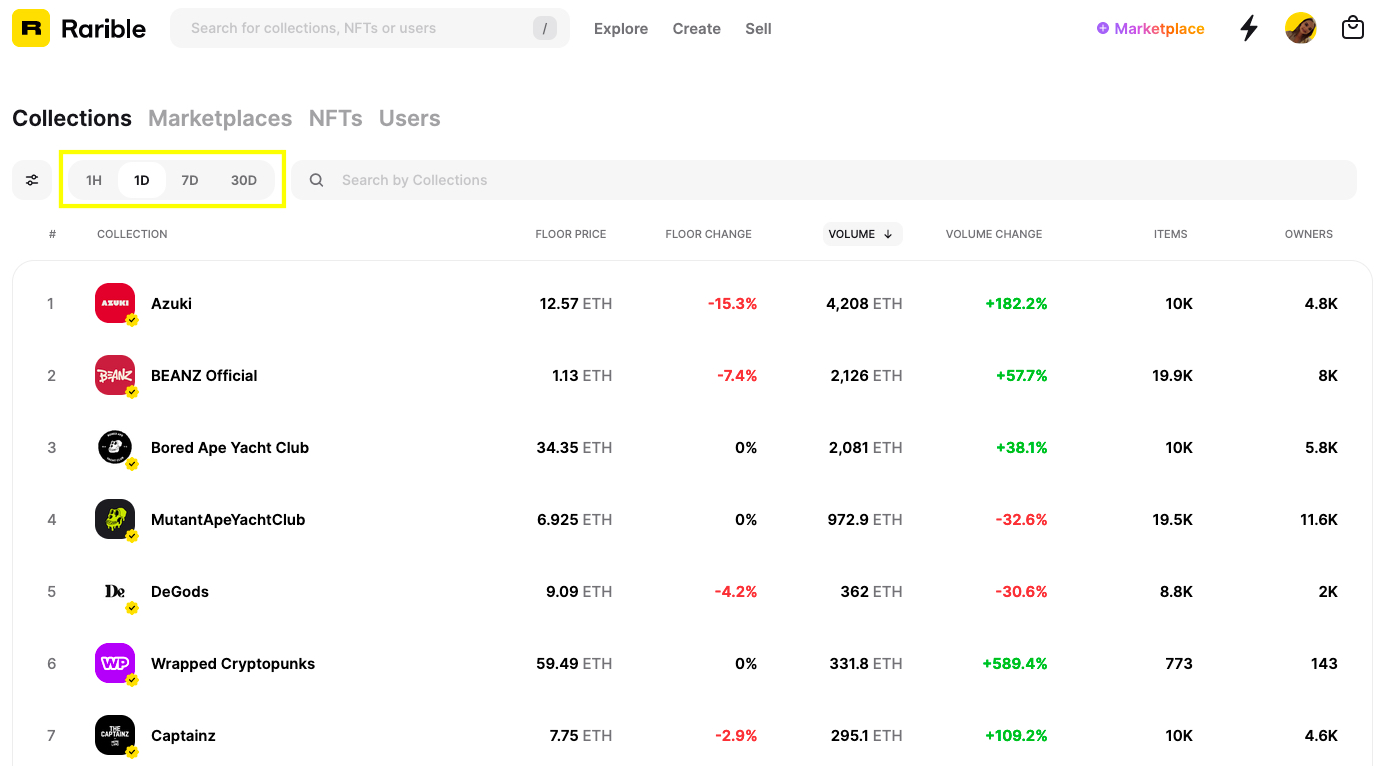 Now, you can discover the current most popular collections and the collections that may have the potential to rise higher up on the board which could be a valuable future opportunity.