To find NFTs within your price range, you can filter your search by floor price. This lets you define minimum and maximum prices you're willing to pay and discover collections selling within that price range.
To find NFTs in your budget, follow these steps:
1. Hover over the "Explore" button on the top of Rarible's home page and then click on "Collections."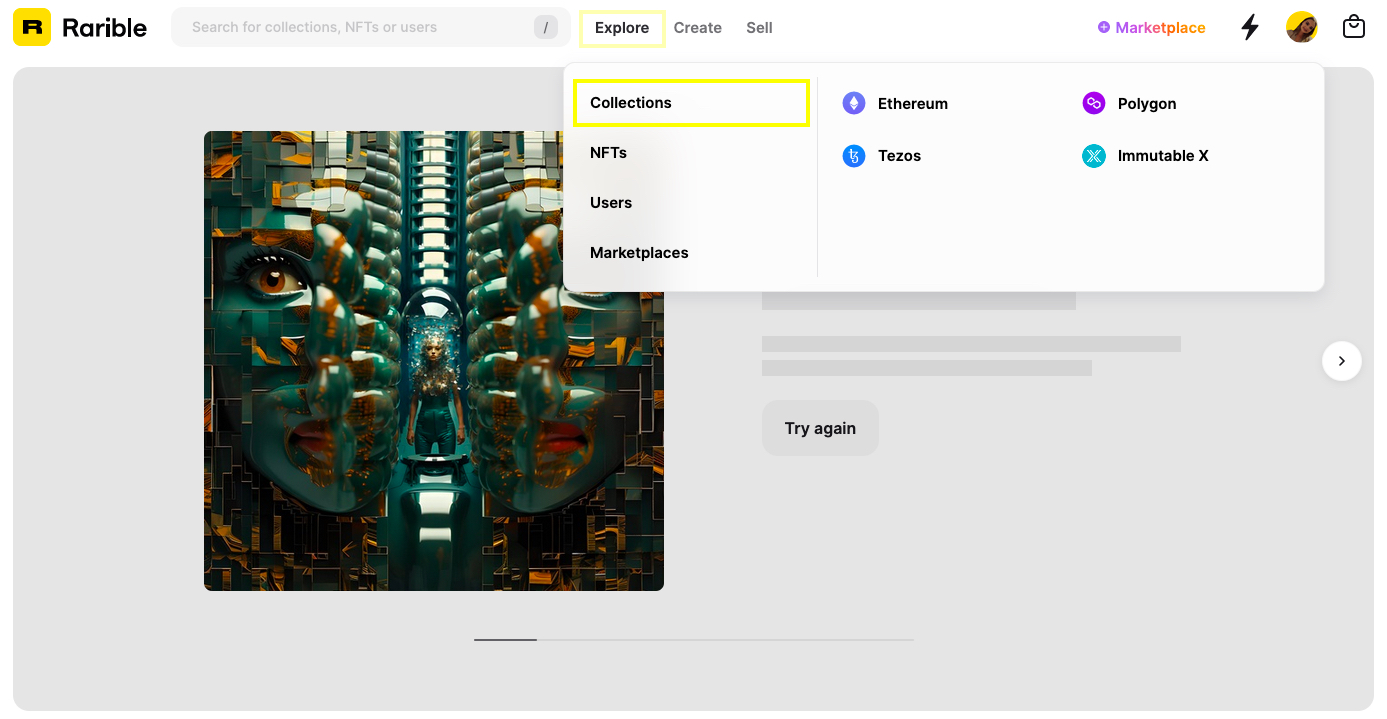 2. Click on the filter icon on the left-hand side of the explore page. Then, enter the minimum and maximum floor prices to your specifications.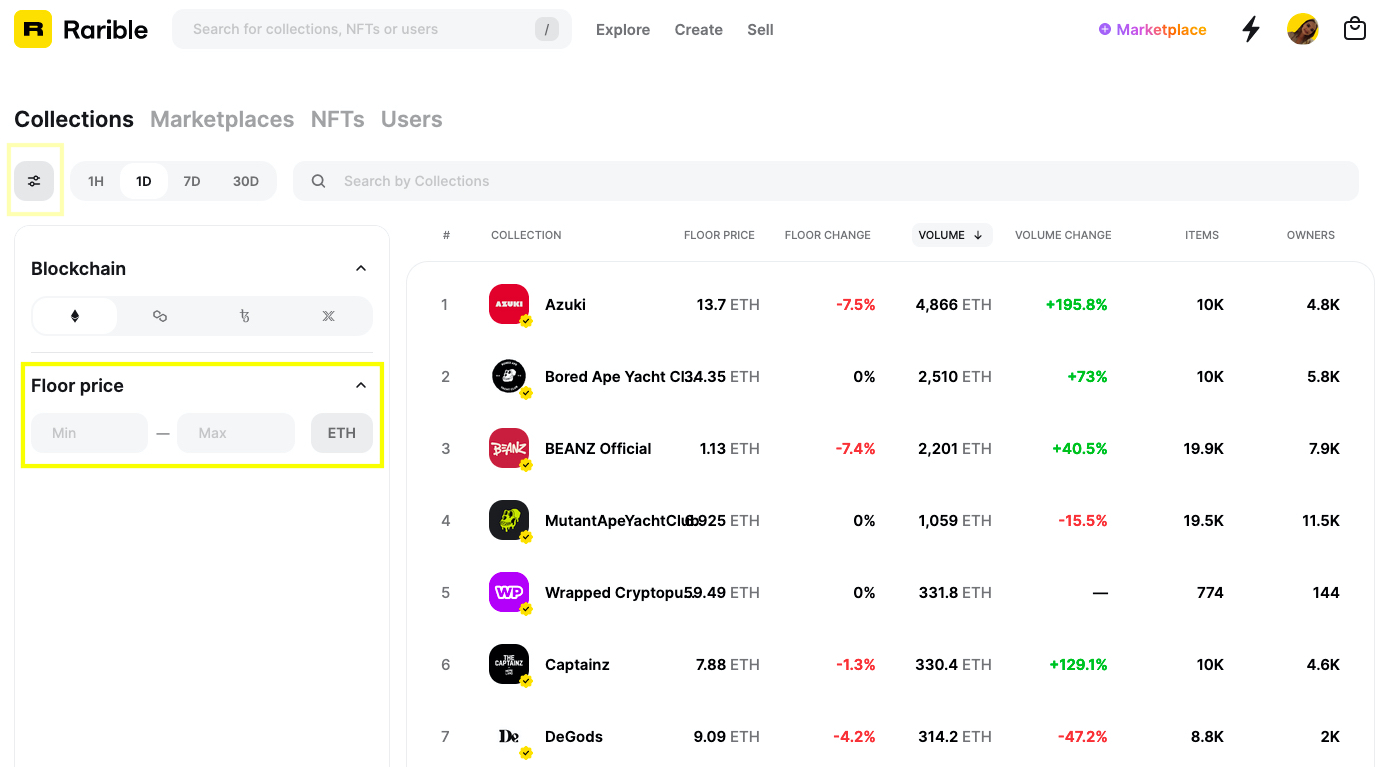 Your search results narrow to suit your selected floor prices.
For example: