Buying NFTs on a budget? Want to find one that doesn't break the bank? Here's how to filter NFTs by purchasing price on Rarible:
Step 1: Hover over the "Explore" button on the top of Rarible's home page and then click on "NFTs."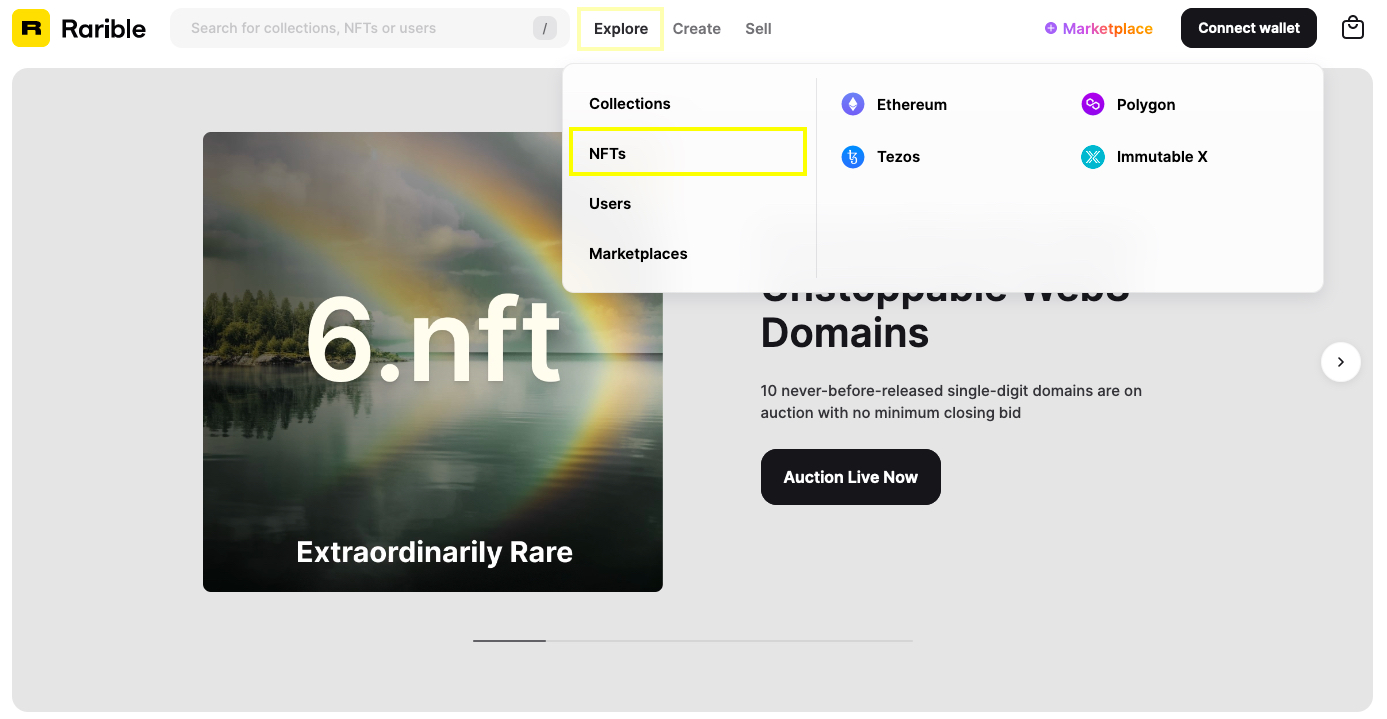 Step 2: On the left-hand side of the NFT explore page, filter options will appear where you can specify what you are looking for. To find NFTs that fit your budget, click on "Price."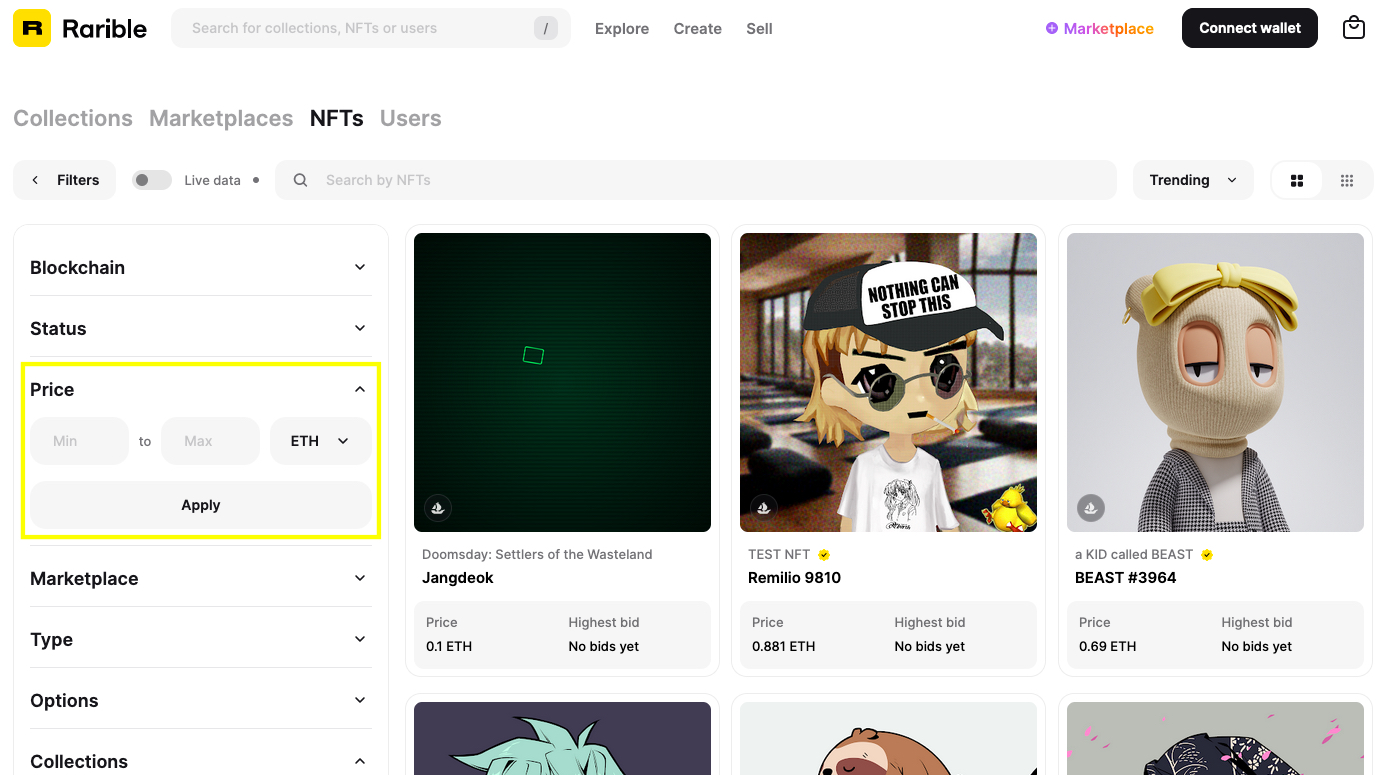 Step 3: Enter your preferred minimum and/or maximum buying price in the respective open fields i.e., min and max.
Step 4: You can choose which cryptocurrency you wish to use in order to purchase an NFT. Rarible supports a variety of cryptocurrencies of which you can choose from. By clicking on the "ETH" button, you can change the type of cryptocurrency.
Step 5: Click on "Apply" in order to specify your search for an NFT to your preferred price range. You'll now see NFTs in that price range you can buy.