There are 2 main types of NFTs:
Multiple edition NFTs: Also called ERC-1155 NFTs, these only have one entry on the marketplace, but multiple editions. It's like a serialized print with physical art. That makes it easier to buy and trade them.
Single edition NFTs: Also called ERC-721 NFTs, each NFT in the collection has its own entry on the marketplace. These are like unique artworks of which only one exists. That makes them feel more unique.
If you prefer one over the other, this article helps you find what you're looking for. Whether you wish to buy only singular NFTs or only multiple NFTs, you can filter your NFT search so that you explore NFTs that are solely of the edition type that you wish to find.
1: Hover over the "Explore" button on the top of Rarible's home page and then click on "NFTs."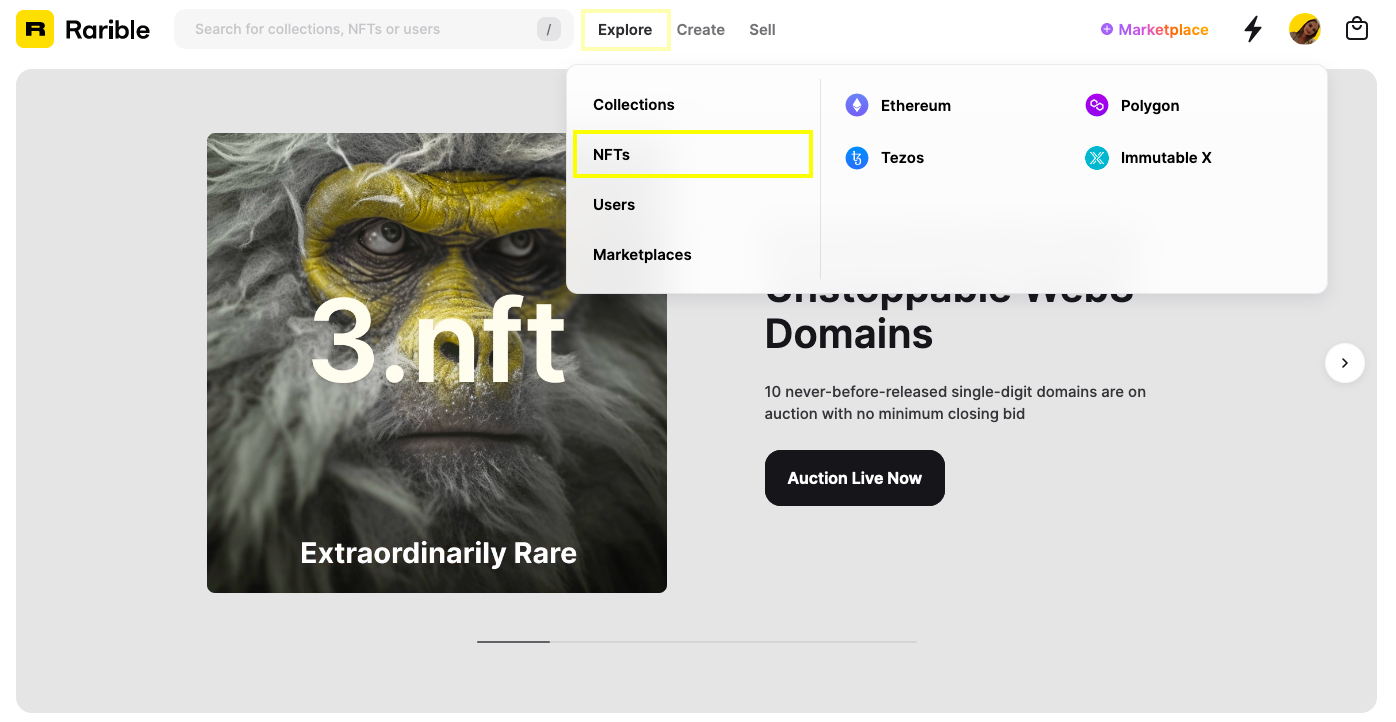 2: Filter options are visible on the left-hand side of the NFT explore page. On this filter bar, click on "Type." Once you have clicked on "Type," the tab will expand and provide you with the choices: "All", "Multiple editions" and, "Single edition." Select whichever edition type you wish to find.