Do you feel as though you would like to surprise a friend, a family member or, another NFT community member? Would you like to show them gratitude or try to uplift their spirits? Or, maybe there is a special occasion and you need to buy someone a present but you are unsure about what to get them...
Gifting an NFT is a unique way to do so.
How to gift an NFT to someone:
1. Find the NFT on your profile that you would like to send to someone as a gift.
2. Click on the three dots on the bottom right-hand side of the item and then click on "Gift this NFT."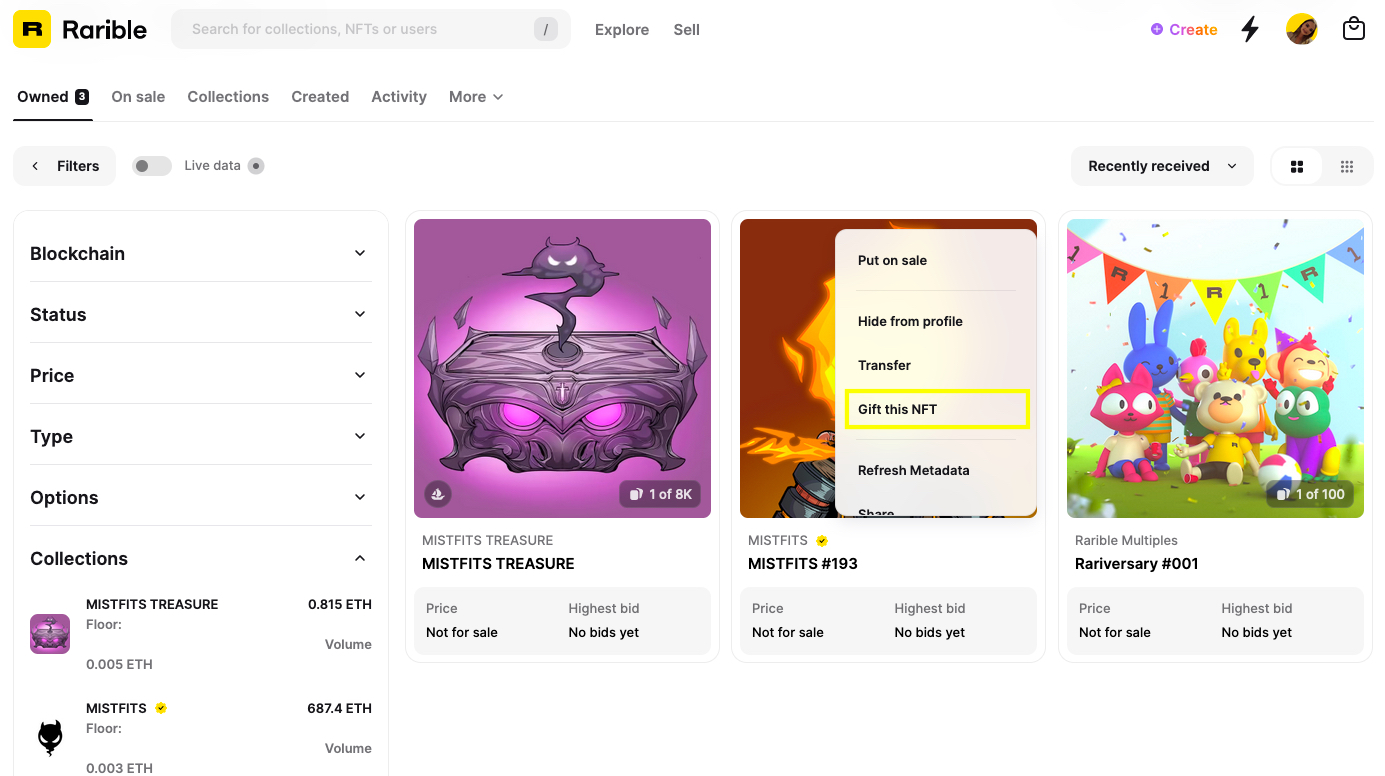 3. You will then be reverted to a different Website where you will be required to sign in so that you can continue putting the gift together.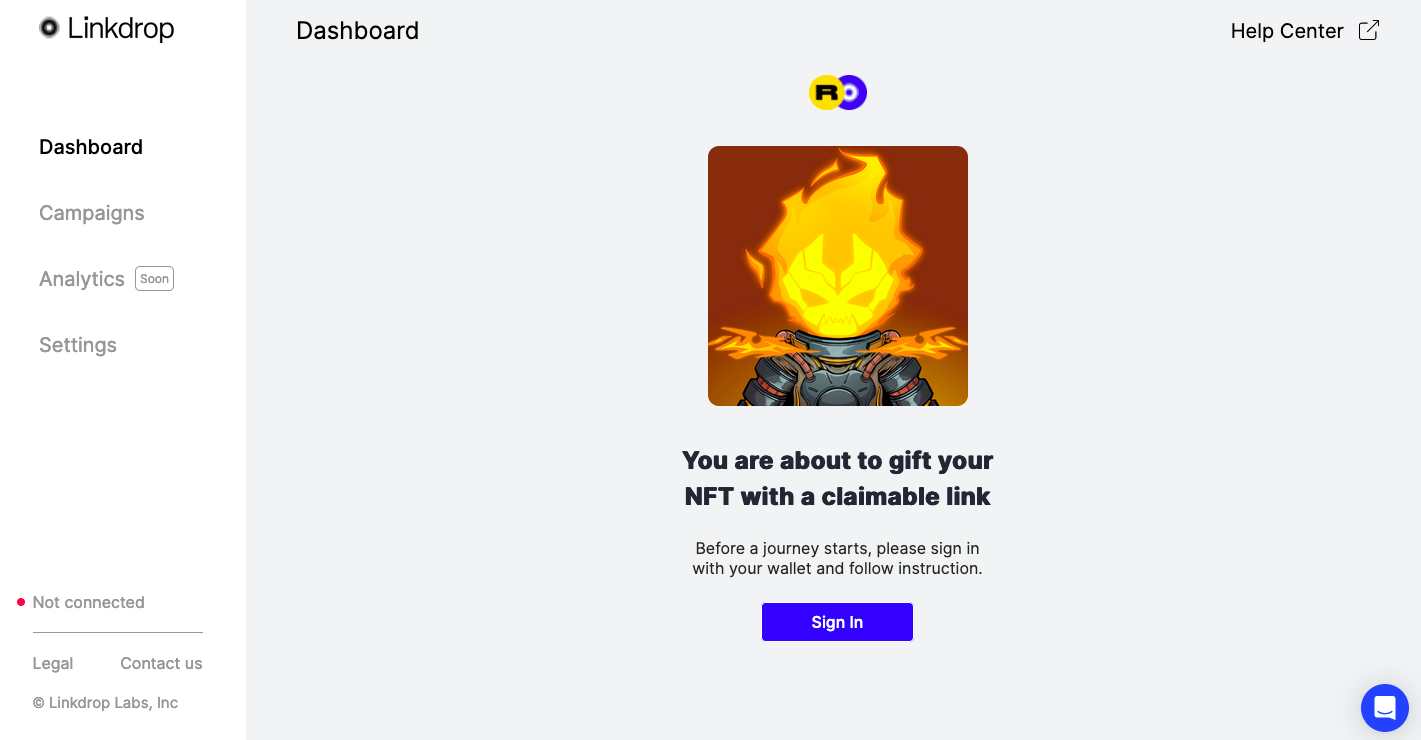 4. Once you have signed in with your wallet address, there will be a few instructions that follow to ensure that you agree to gifting your NFT.
5. A special link will be formulated for your gift which you can then send to the person whom you would like to surprise. When the receiver clicks on the link, the NFT will then transfer to their wallet and they will be able to see what gift you got for them.