Sharing your profile on social media can help you expand your audience and promote your NFTs. Below are the steps to share your profile on your social media account/s:
1. Go on to your profile.
2. Click on the share icon below your bio.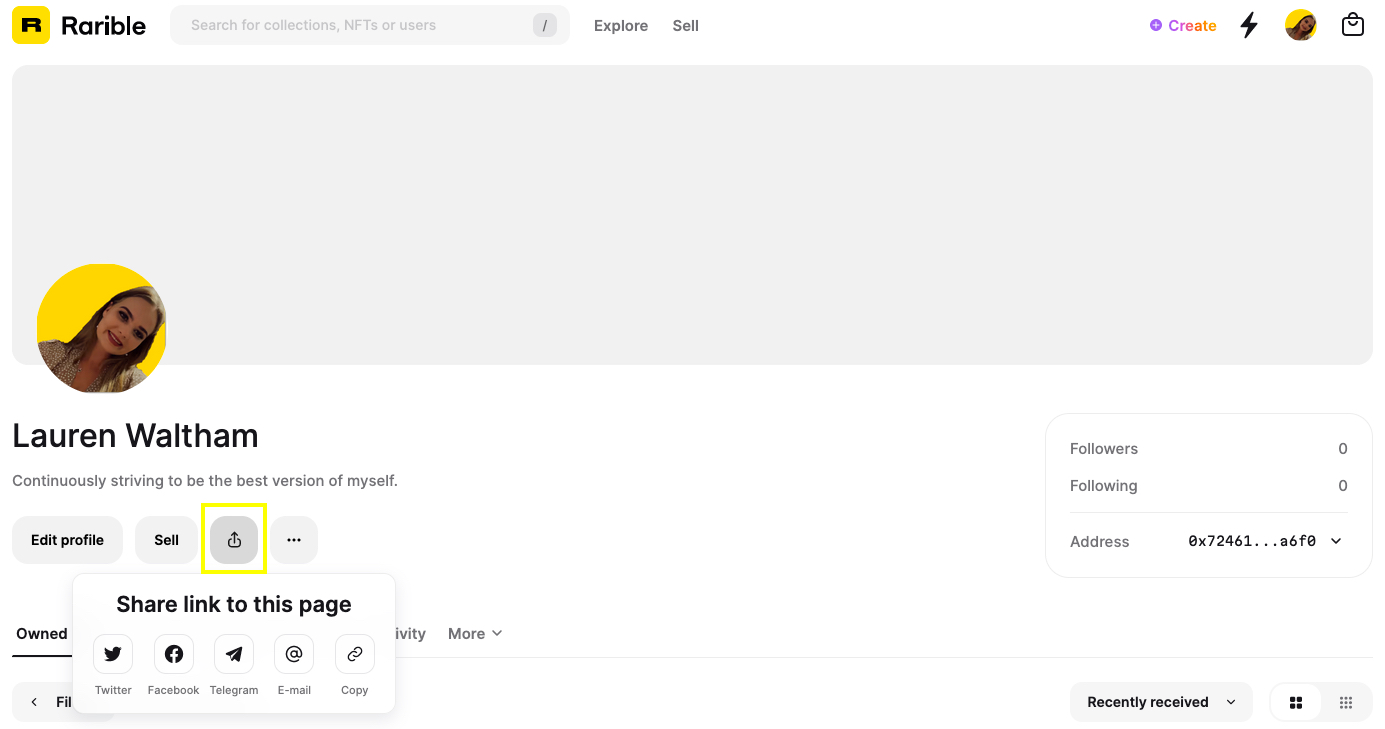 3. Click on the social media platform that you would like to share your NFT on. For example, Twitter.
Note: Click on "Copy" to retrieve your profile link. You can then post it on other platforms.
4. If you click one of the social media buttons, you will be redirected to the platform, where you can write a post and share your profile.