You may have created a project and would like to release your drop on Rarible.
What to note before starting:
Drop options: Open editions, Limited editions, Multi-editions and, Bucket auctions.
Blockchains supported: Ethereum, Polygon, Tezos, Flow and, Immutable-X.
Cost to create: Dependent on your project and drop requirements.
Customization: You can manage your own ready-to-use solutions and smart contracts or Rarible can help manage it for you.
To get your drop on Rarible's home page, do the following:
1. a. Click on "Create" on the top of Rarible's home page and then select "Drop."
b. Go on to https://drops.rarible.com/
2. Click on "Request drop."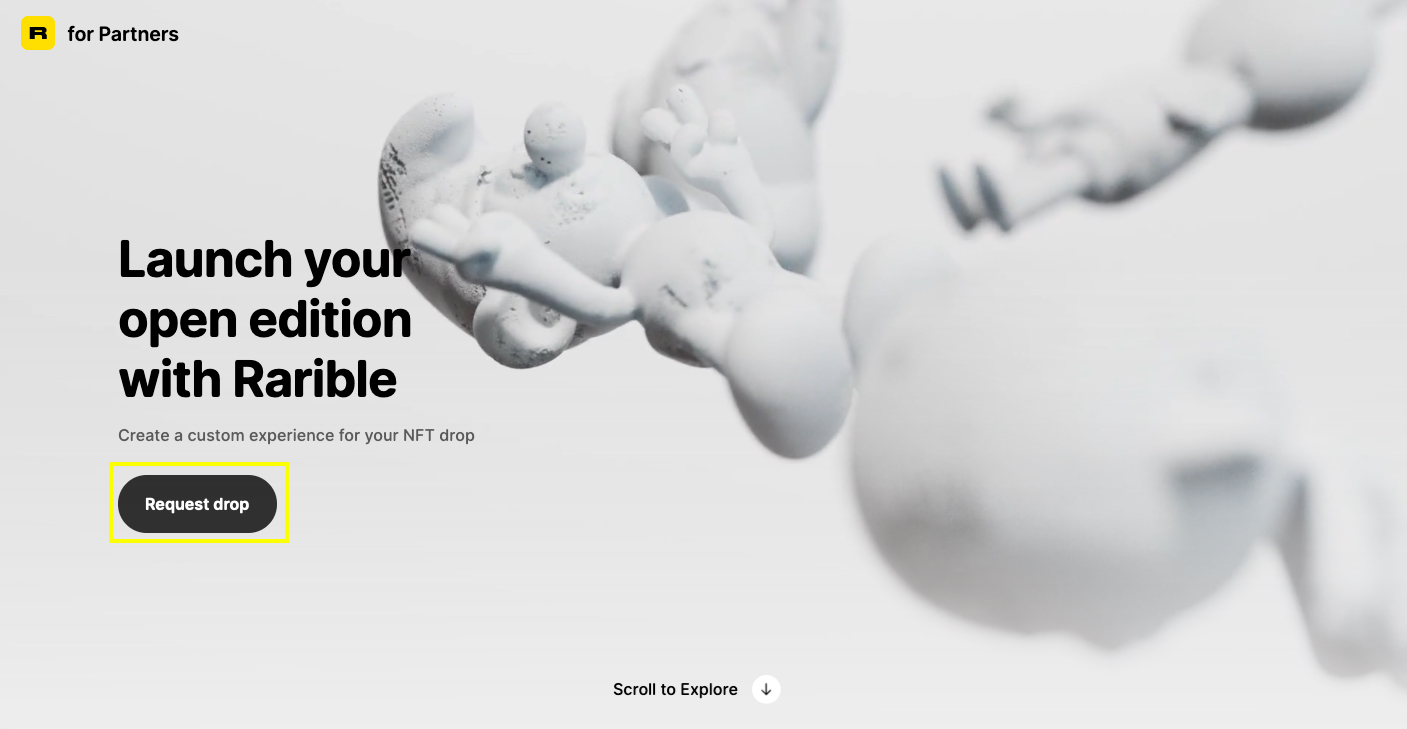 3. You will be reverted to a new web page where you will need to fill out a form.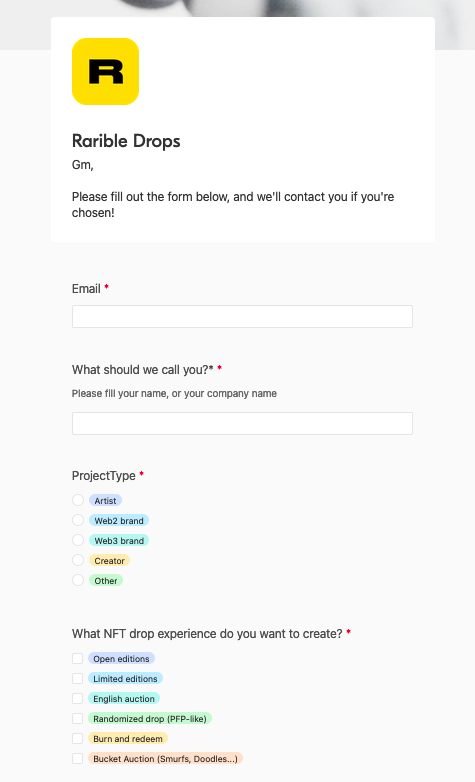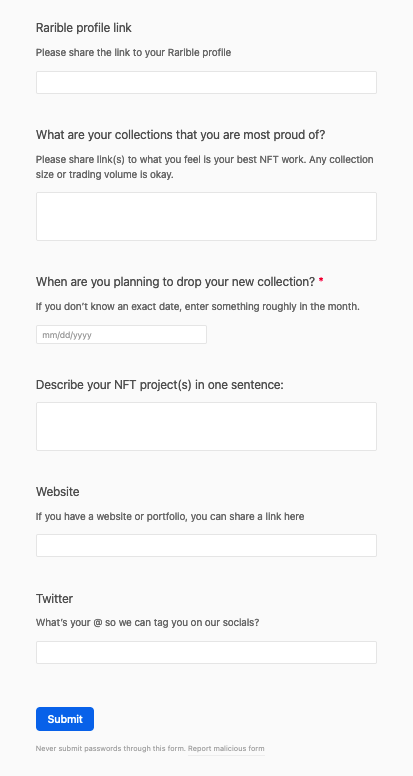 4. Click on "Submit" once you have filled in all of the relevant fields on the form.
Note: Ensure that you have filled in all of the fields correctly.
5. The Rarible team will assess your submission.
6. You will be contacted regarding the approval or, unfortunately, decline of your request.
Note: If you would like an in-depth demonstration about how to create a drop with Rarible, watch our YouTube video: https://www.youtube.com/watch?v=XEwBbx3tHhM (this video uses open editions as an example).
If you require any more assistance, we will gladly help you. Contact us via: https://rariblecom.zendesk.com/hc/en-us/requests/new