Follow these steps to share your unique collection on social media:
1. Go on to your collection.
2. Click on the share icon under your collection's description.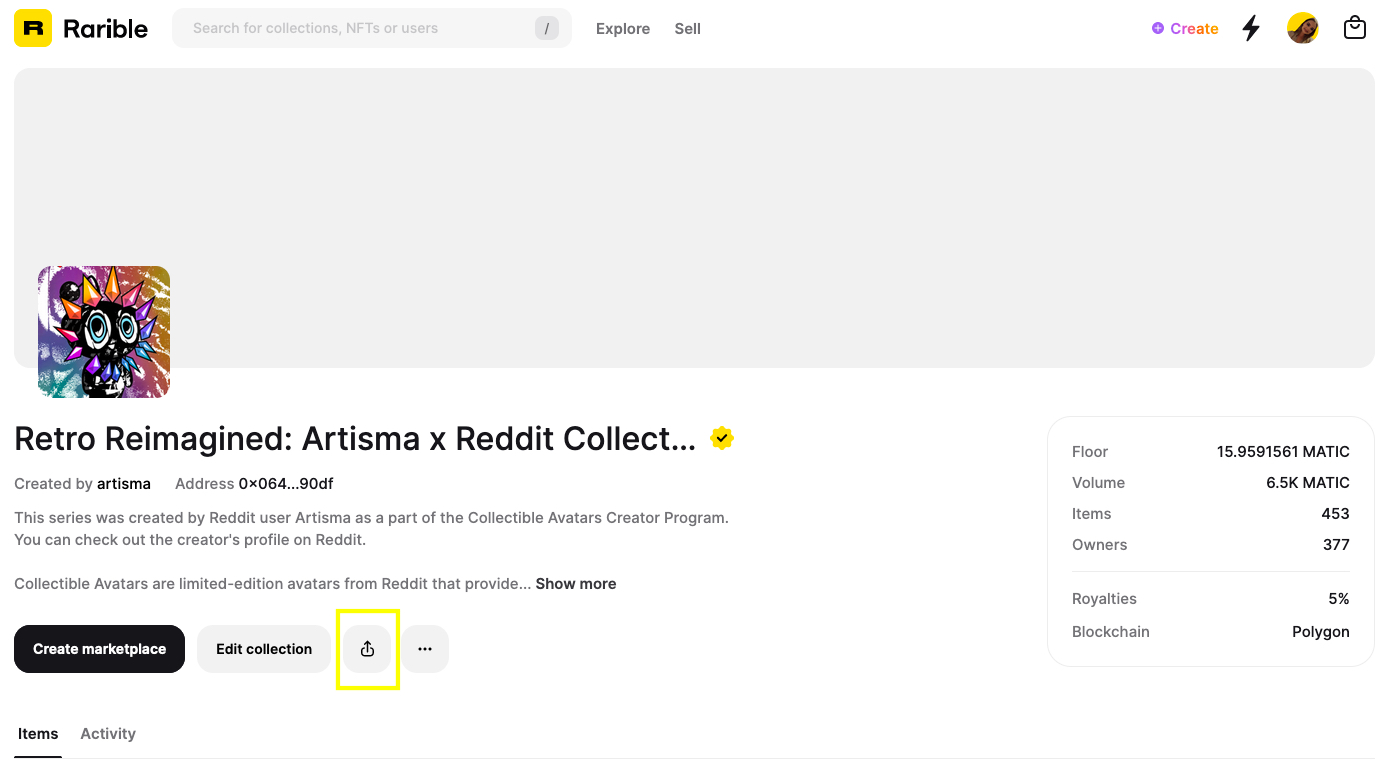 3. Click on the social media platform you'd like to share your NFT on. For example, Twitter.
Note: To share your NFT on another social media platform, you can copy the link under the social media buttons and share it on other platforms.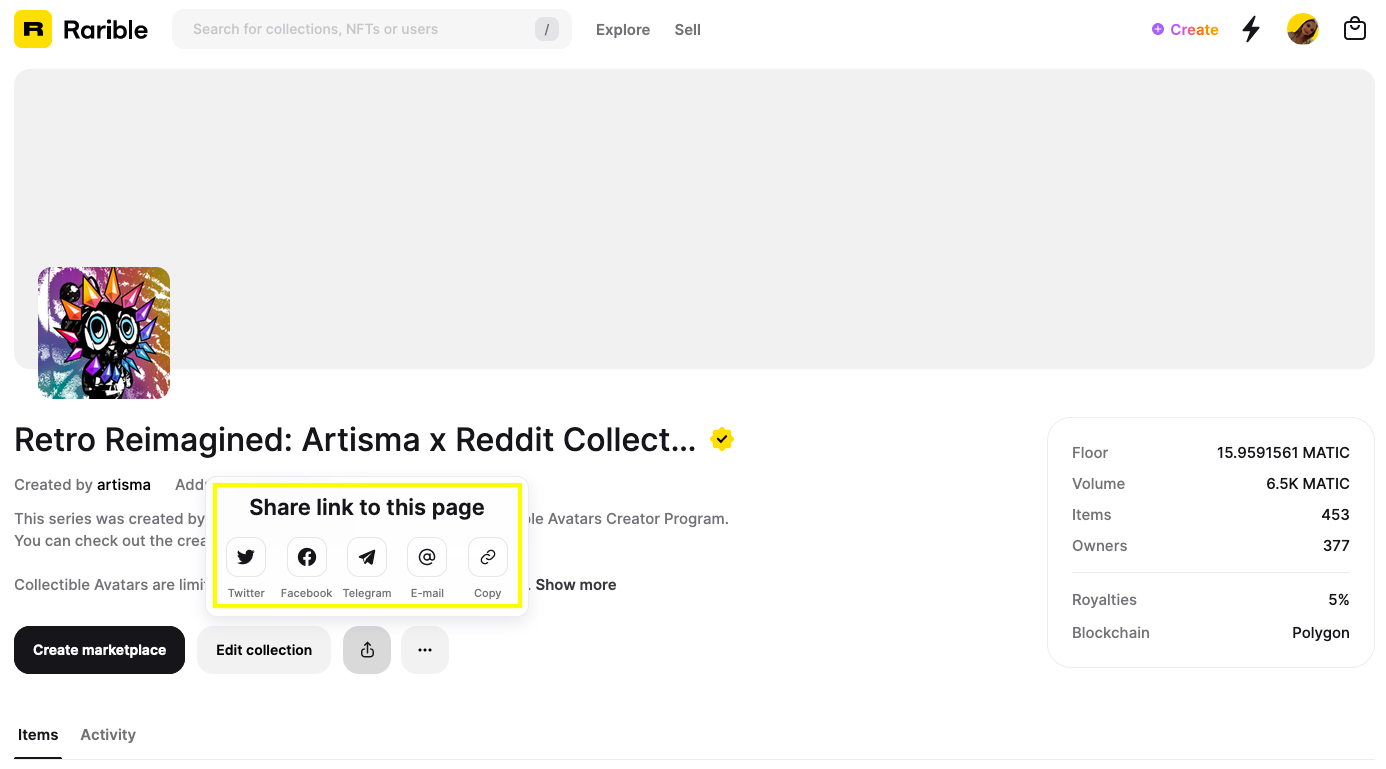 4. If you click one of the social media buttons, you will be redirected to the platform, where you can write a post and share the NFT.
Your followers beyond Rarible are now able to see the unique collection that you have created!