Want to receive royalties for your NFTs every time they're resold? Here's how:
Setting royalties on your collection:
Note: This feature is only available on Ethereum and Polygon and is compatible with EIP-2981. Additionally, royalties are only applicable to trades on Rarible.
1. Option a: Under "Collections" on your profile, click the "Set royalties" button on the collection you'd like to edit.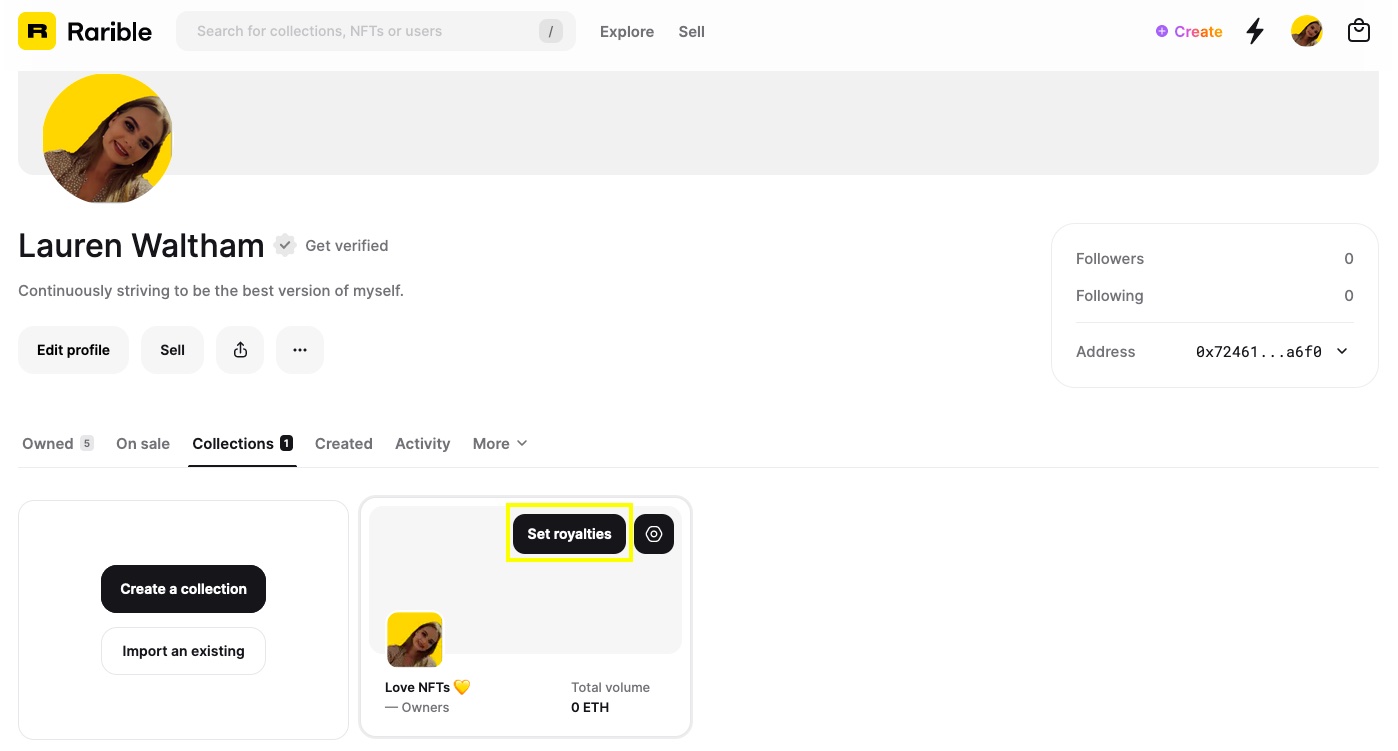 Option b: Go to the collection and click on "Set royalties".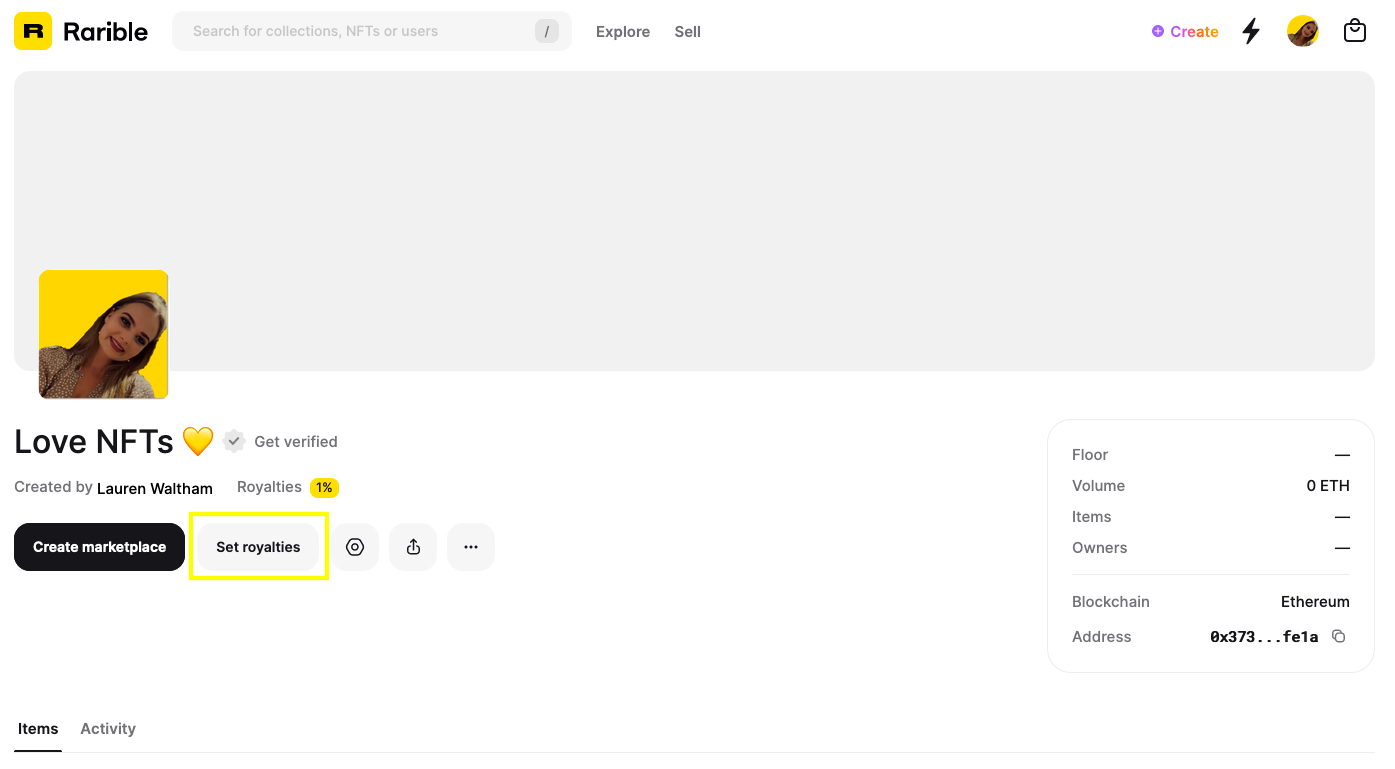 2. Enter the royalty percentage you'd like to receive for each resale of an NFT from your collection.
Note: You can add additional wallet addresses (for collaborators, team wallets, etc.) to receive royalties by clicking on "Add address." You can personalize these royalty percentages.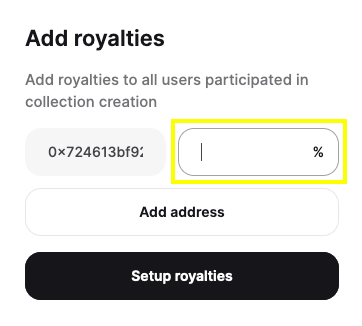 4. Click on "Setup royalties."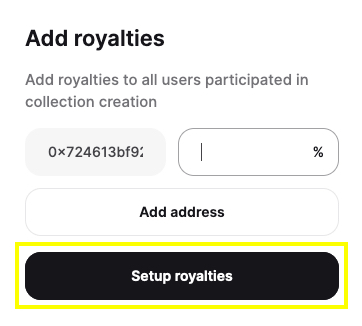 5. Approve the transaction request in your wallet.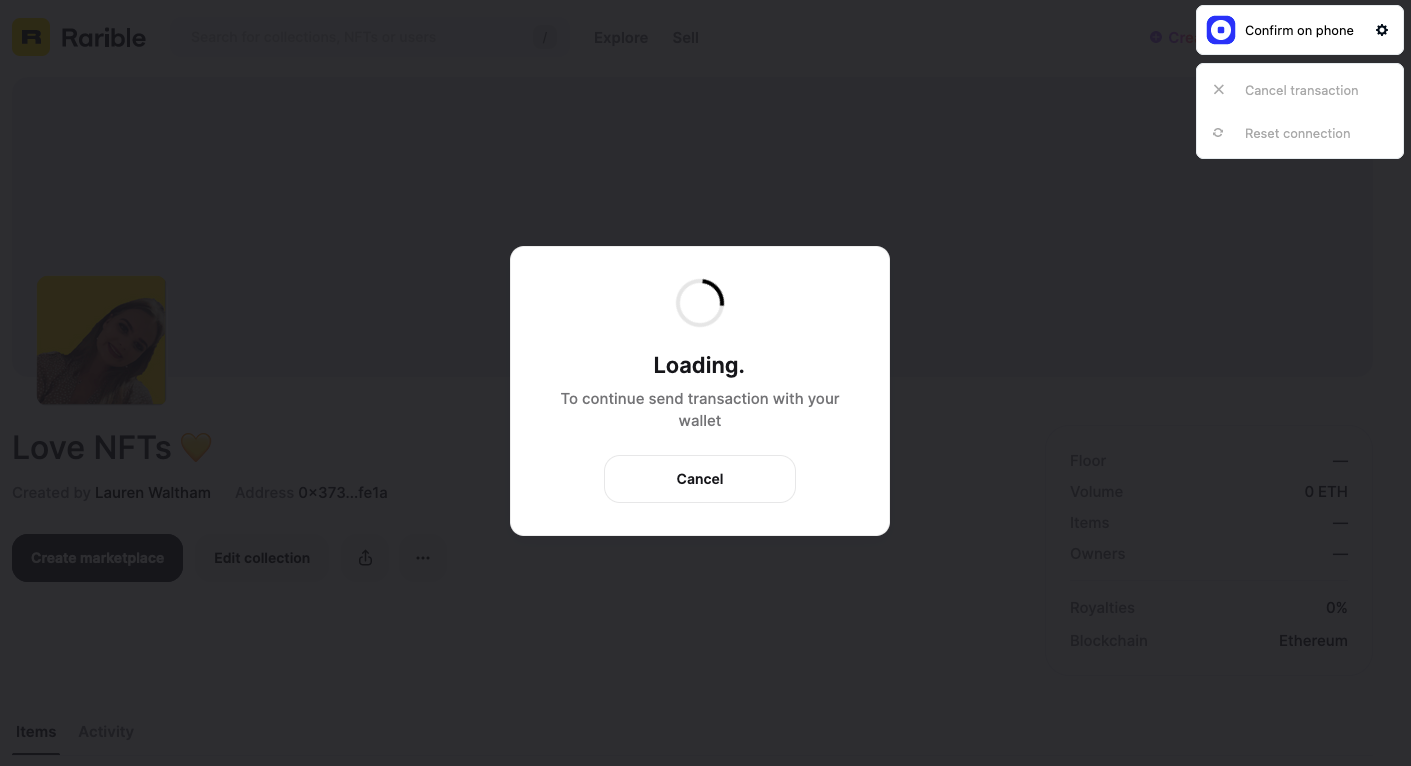 6. Your royalties have now been set. Click on "Continue."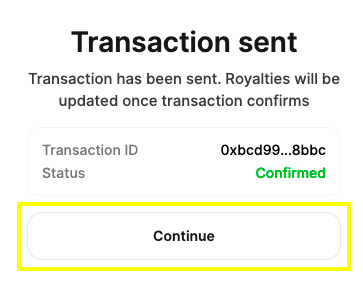 Note: If you would like an in-depth demonstration about how to set royalties on your collection, watch our YouTube video: https://www.youtube.com/watch?v=_KW2RQSyhhQ