Getting your verification check on Rarible is a fantastic opportunity to make sure that other users know that you are the real artist/collector associated with the profile they're viewing.

After submitting your application request, you may get denied for a variety of reasons. Usually, this involves providing more information or needing to make aesthetic alterations to your profile.

For this example, we'll go over how to edit your verification request and then re-apply for verification!

Let's start!

I received an email after applying that provides a reason why I was denied, what do I do?





Please check the entirety of your email, as it will be specific to YOUR application. Reasons for denial will differ from user to user. In this case, not enough information was provided in the application.

Click the special link provided to you in the email to go to the application edit site.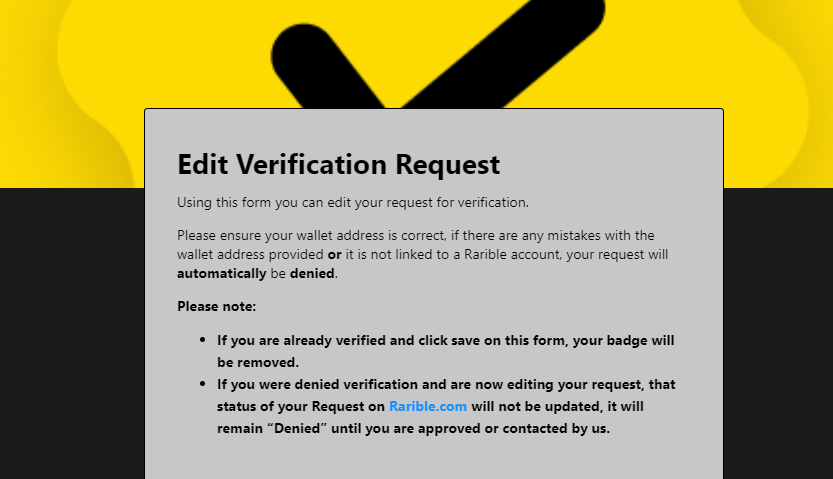 What information should I include in my application?

For the best chances of getting approved, make sure that you provide detailed information about your profile and the work that you do! Include the following:
An active social media link where the application reviewer can see that you are the original creator of work that is being minted. Ensure that the social media links that you have provided are the full links (not your username).
Work-in-progress pictures that show screenshots directly from within your editing software of choice (Photoshop, Blender, After Effects, etc.), showing the interface with layers or a timeline of your editing process. If you're a photographer, you may have additional photographs with different angles of the same subject, which should help us verify that you're the only one in possession of those images. N.B. This is only applicable for creators.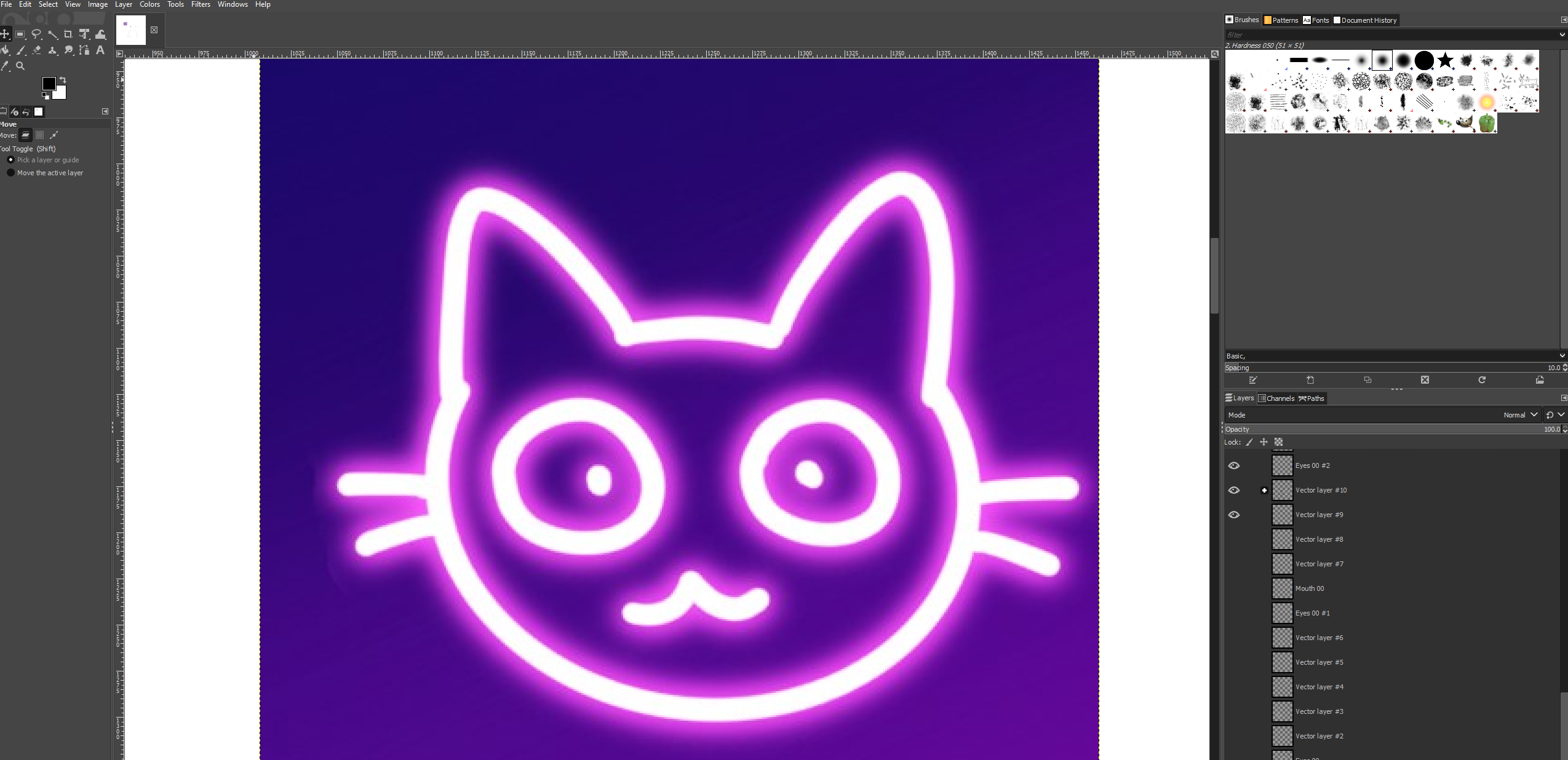 Provide enough details about yourself in the "About Yourself" section on the verification form. This is so that we can understand what your intentions are on Rarible and to ensure that you are the creator of the items.
I have filled the application edit form to its completion, now what?
Once your form is edited with as much of the missing information as possible, click 'Save Edits' and we'll then receive your newly completed form on our end!

From there, please allow some extra time for us to check your edits and re-process your verification request. You'll receive a congratulatory email once everything has been approved!