If you have already listed your NFT and later on you decide that you would prefer to change the price of your NFT, follow this guide to understand how you can do so. Please be advised that you can only lower the price of your NFT. If you are wanting to increase the price of your NFT, you will need to firstly cancel your listing and then re-list the NFT at your chosen increased price. If you need more guidance about how to cancel your listing, you can follow this article: How do I cancel my listings/bids on Rarible?
Steps to lower the price of your NFT listing:
Step 1: Click on the three dots that are below the "Current owner" and then, click on the "Change price" button.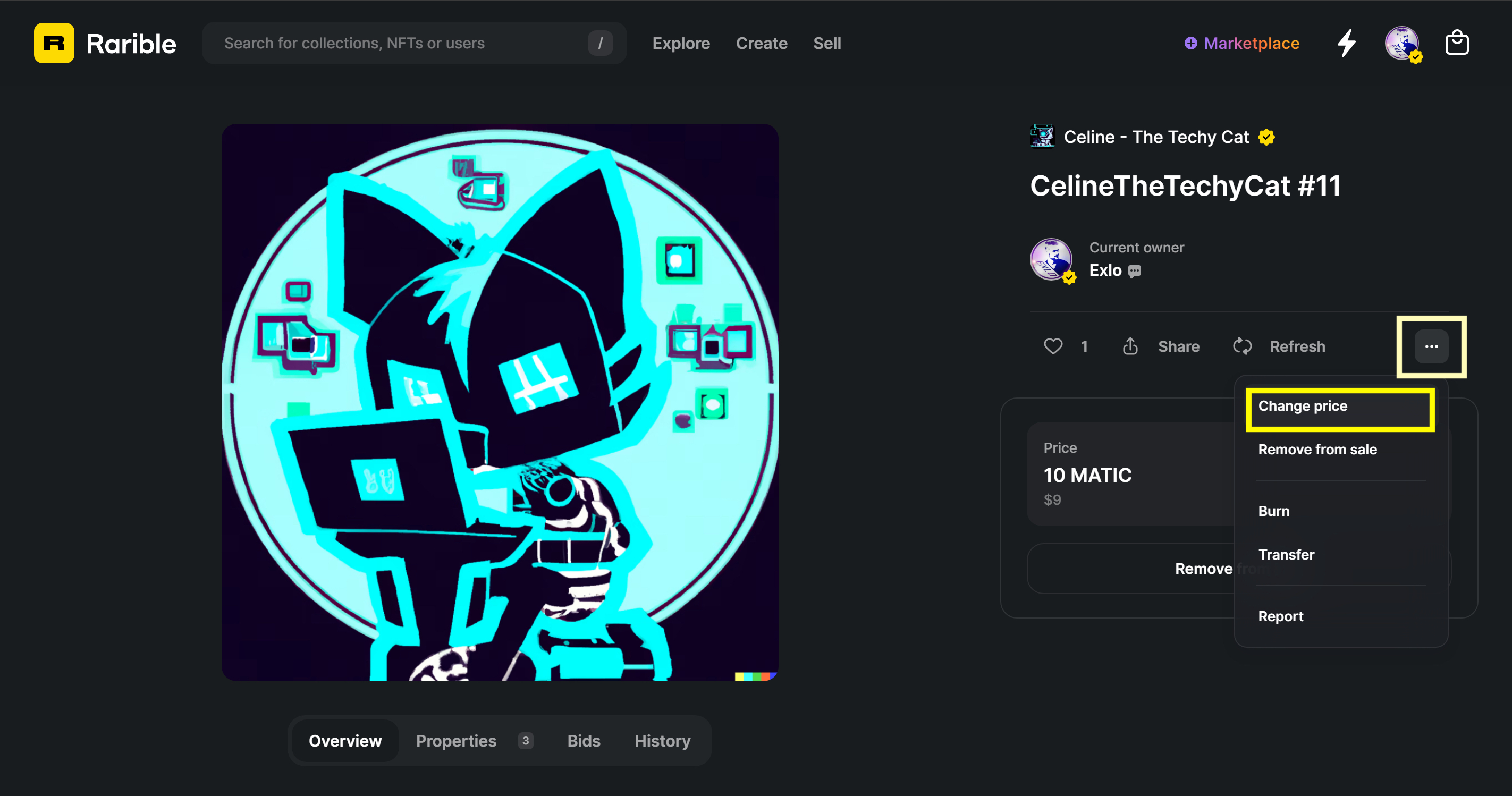 Step 2: A pop-up will appear that requires you to enter the new price of your listing. Fill in your new, desired price in the "MATIC" field.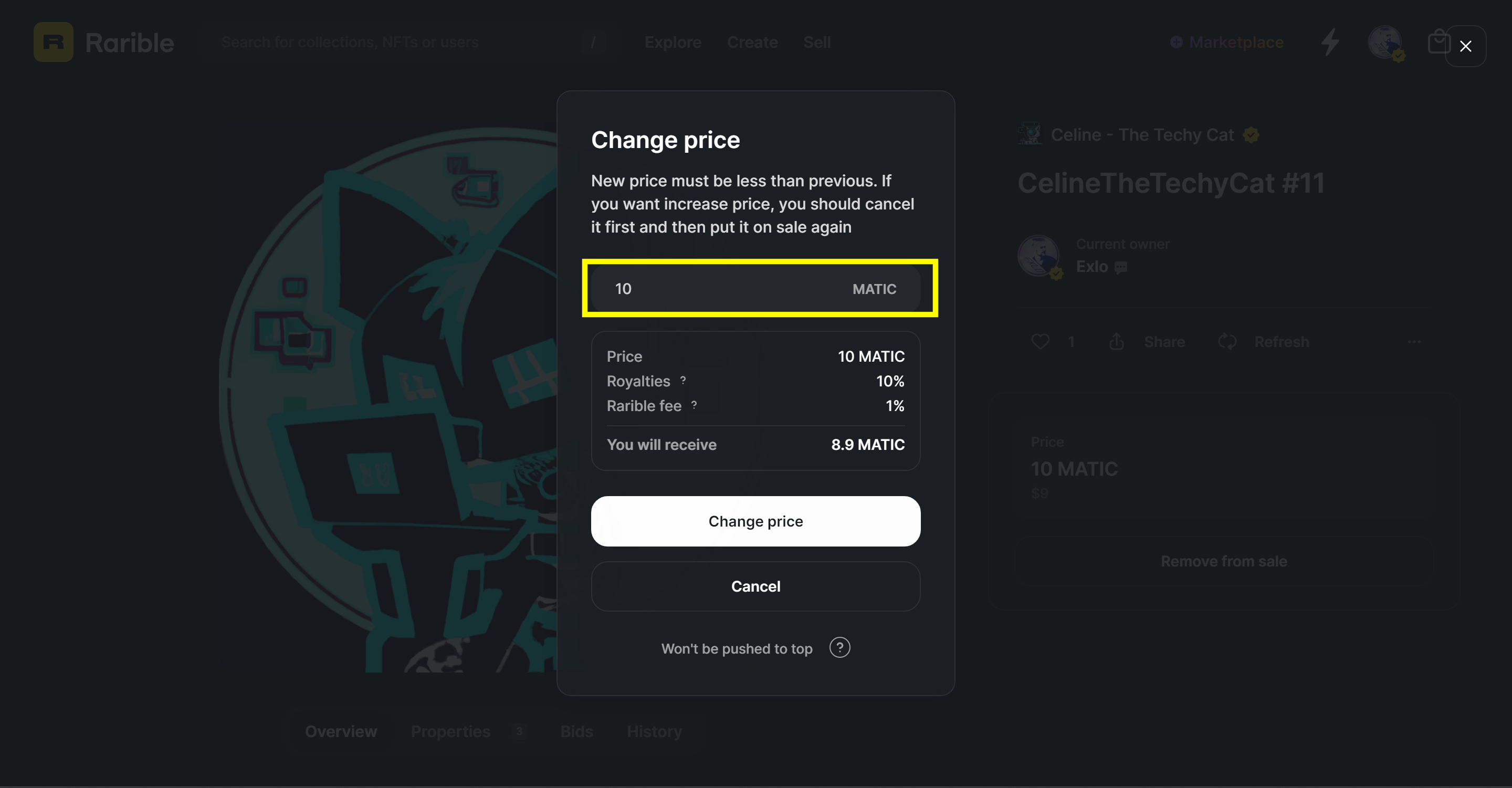 Step 3: Click on "Change price."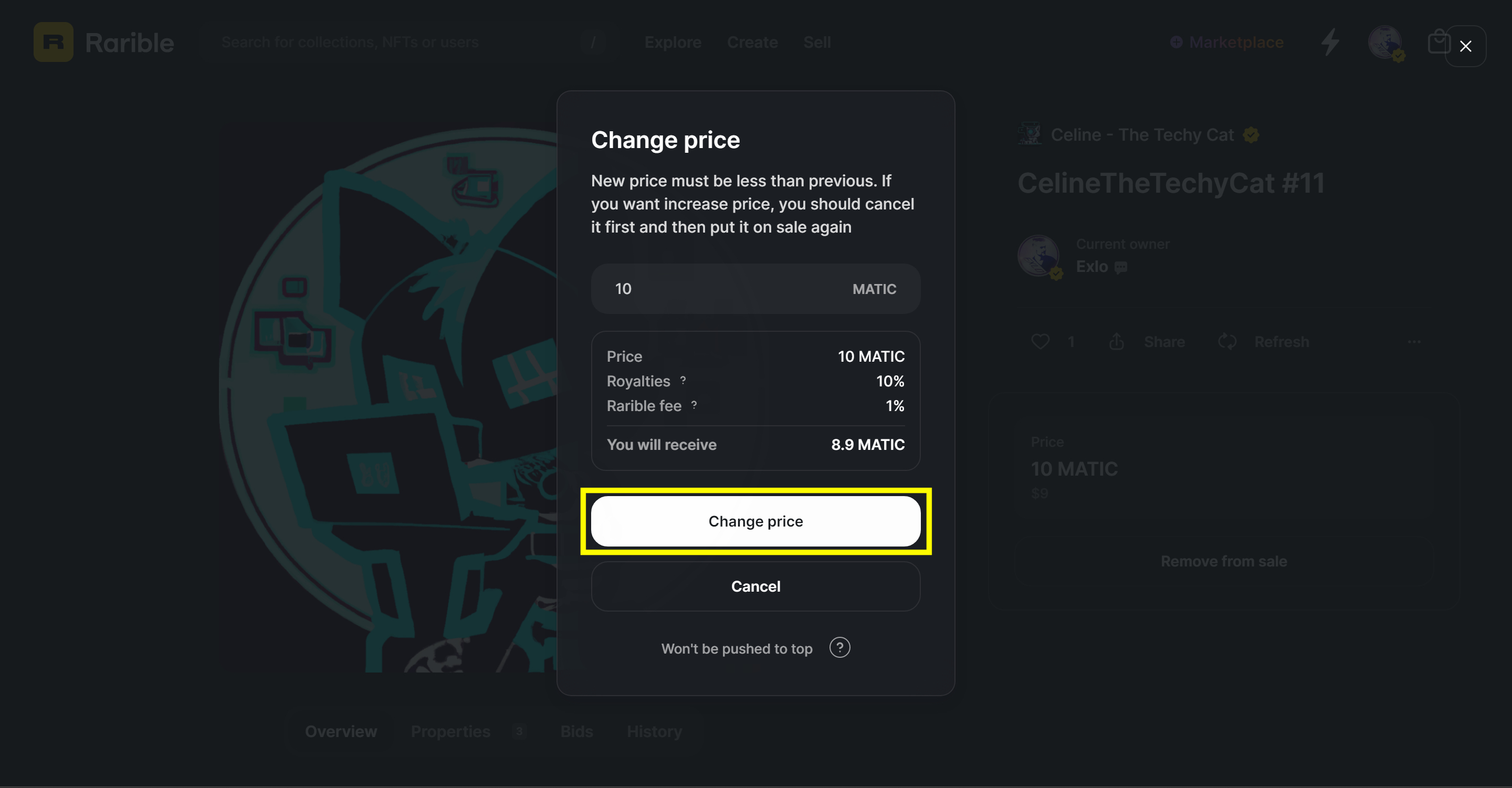 Your NFT listing will now be on sale for your changed, lower price.